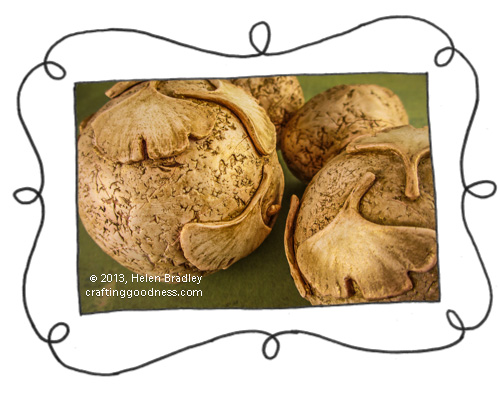 One cool thing about today's crafts is that there are so many things to work with and so many great and inexpensive home decorative elements that you can embellish.
Here are some finials we made using polymer clay and molds. The wooden bases can be bought at any good hardware store – they are turned and unfinished with screw ends. They can be baked in the oven so they will take polymer clay as we did here.
These finials were covered with an ecru color clay mix – roll the polymer clay to around 1/4 inch thick and then cover the finial with it. Smooth it fairly evenly but then finish it off with some texturing – you can texture with anything that you have handy and which has a rough surface.
The gingko leaves are made from a mold. Choose a flattish type of mold and fill it with clay. Press the clay out of the mold and press to adhere to the finial. Repeat and place the molded shapes over the finials.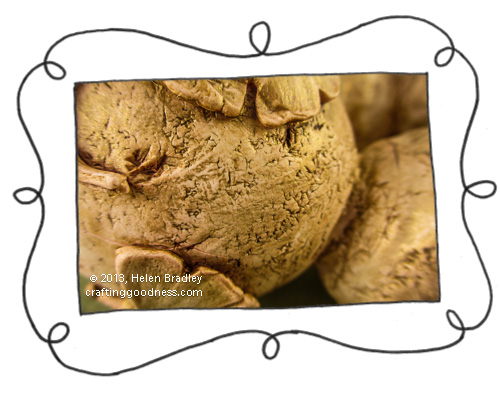 When you are done, bake the finials in the oven following the clay manufacturer's instructions. It is always a good idea to leave the pieces in the oven when done until they cool off. If you support the pieces with fiberfill in the oven they won't get flat spots on them.
To age the pieces, paint with sepia colored oil paint. Cover with a light layer of the paint making sure to push the color into the texture surface and around the edges of the molds. Then clean off the paint with a soft cloth – leaving the paint in the creases and texture areas.
The molds used here are from Krafty Lady Art Molds.