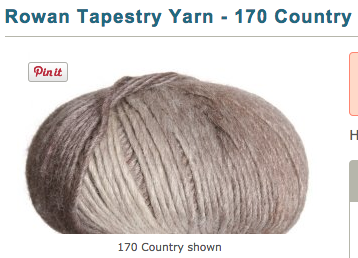 What yarn can I substitute in a knitting or crochet pattern?
I recently got a book called Knit Your Own Dog chock full of cute dogs to knit. I went through it oohing and aaahhhing over the dogs and finally picked a couple that I wanted to make. Yeah! Now to buy the yarn.
Fail! Major Fail!
The yarn recommended in the book was discontinued, just about every single one was unavailable. Yikes! What to do? Well the solution was complex, challenging and interesting enough to prompt a blog post. So here's what to do when a yarn you want to buy simply isn't available any longer.
1 First stop eBay
It might not be your favorite place to shop but sometimes eBay is your friend for discontinued yarn. Search by yarn manufacturer and type and browse the results. I found one of my discontinued woolen yarns here – but it was in the UK. Right now I am waiting to hear from the seller if they will ship to the US and what it will cost.
Pros: You can use Buy it now to snag your yarn. Generally inexpensive.
Cons: You don't know where it has been (think pets, smokers and moth balls)

2 Find the Manufacturer's recommended substitute yarn
If you can't find the original yarn then you will need a substitute. At this point it will help to make a document. I use Word and make a list of the yarn(s) I need from the pattern. I note the weight or yardage or however it is measured and the yarn manufacturer, yarn name and all the color information. This means I have a single place to record all the information I need about the yarn that is no longer manufactured.
Turns out that most yarns can be substituted with a currently available yarn. That's the good news. But how do you find the yarn to substitute it with? Turns out there are a couple of options.
First of all visit the website for your yarn manufacturer. I was looking for some Rowan wools so I went to Knitrowan.com – the manufacturer's web site.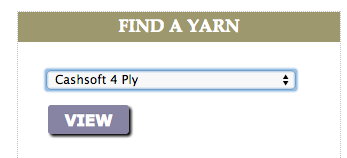 At that site you can click to search by yarn type – including Discontinued yarns. When you find your yarn there is plenty of good information here such as the mix in the yarn (wool, cashmere, nylon etc) and the weight and yardage. I either type this information into my document or take a quick screen shot to record these details.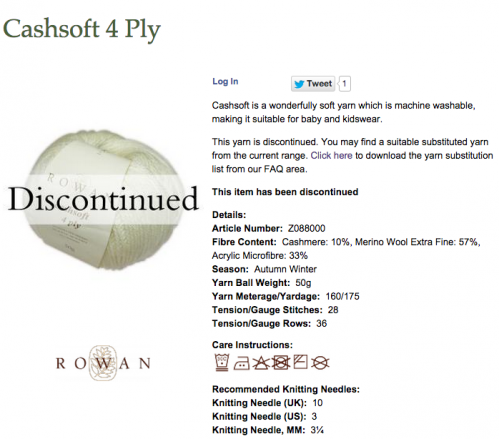 Here too I found a color chart. This is gold! Grab it. You see one of my discontinued yarns was called Country 170 – yep! Country 170. Just what color do you think that is – blue, brown, green? There are two problems when you are looking for a discontinued yarn – the actual brand and yarn type to substitute it with and often also you will need to match the color. I want to knit an Afghan hound so I need afghan hound type colors – color is important so I need to know approximately what Country 170 looks like so I can match it in any substitute yarn I choose. For me that turned out to be a light brown – pretty important to get that right when knitting the dog – if I want a dog colored dog.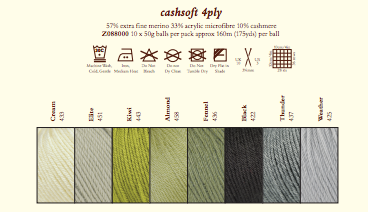 Now at Knitrowan.com I also found a yarn substitution chart – it is a downloadable PDF that lists the discontinued yarns and currently available yarns in groups – so you can see what can be substituted for what. This gives you some options to look at for replacing the missing yarn.

Not all other sites are so useful though! Needless to say, your options may not be this simple – so roll on the next option.
Pros: Depending on the manufacturer the info can be really useful. It is quick.
Cons: Not all manufacturers provide detailed help for discontinued yarns. Sometimes even good sites have out of date information. Yarn substitution recommendations are limited to the manufacturer's own yarn types.
3 Yarn Substitution websites
Yarnsub.com is dedicated to helping you find yarns to substitute for other yarns. You can search by brand and yarn type and this site shows you a comprehensive list of yarns you can substitute for the discontinued yarn. These are listed by % match so you can see if it is an excellent replacement or a pretty good one.
One downside of this site is that some of the recommended  yarns are themselves discontinued so you can go round in circles a bit (make that quite a bit).
If your discontinued yarn is listed here you will find plenty of replacement options and these won't be limited to one manufacturer so there will be lots of scope to find a replacement. In addition the description of replacement yarns will tell you the amount of the new yarn to buy to match the original quantities which is really useful.
Yarnsub
Pros: Really good information on discontinued yarns. Good info on possible yarns to substitute. Recommended yarns are rated by quality of match.
Cons: Many replacement suggestions are themselves discontinued. No color information.

You can also try the knitting and all things yarn site Ravelry.com. Search for your discontinued yarn to learn more about it. While Ravelry is good for yarn information it isn't so good with color or recommended replacement option. There are generally lots of photos of the yarn but they are haphazardly arranged and they aren't generally complete. Now if you go to Ravelry.com you have to sign in to get to the wonderful information but if you use Google (eg. search for Ravelry and then the fiber name) you get to the site as a guest by passing the need to join up (although it is such a great site you will probably want to sign up).
Ravelry
Pros: Good information on discontinued yarns.
Cons: No really useful color information and no replacement yarn recommendations.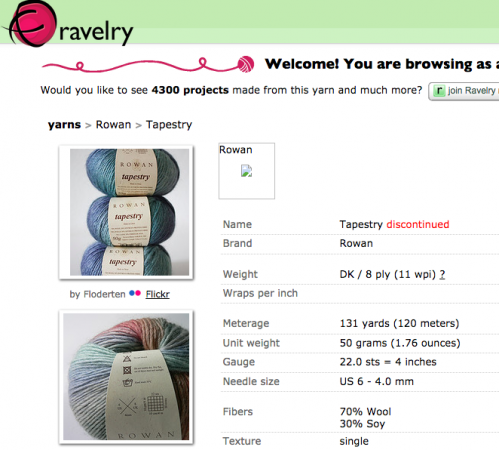 Yarndex is a very thorough database of yarn information. Not only does it have valuable information about the yarn which is discontinued but it also has great color charts which are invaluable. One problem with the site, however, is the search tool. One of the yarns I wanted to find a substitute for was Rowan Tapestry – so I searched for Rowan Tapestry at Yarndex – the search turned up nothing. However, when I searched for Tapestry it was in the search results list. So, be aware, searching wider rather than narrower on this site might turn up better results.
In my opinion Yarndex is the first stop to make for color information which this site really scores on.
Yarndex
Pros: Great site for information on discontinued yarns. Great historical color information.
Cons: Site wide search is not great. No information on replacement yarns.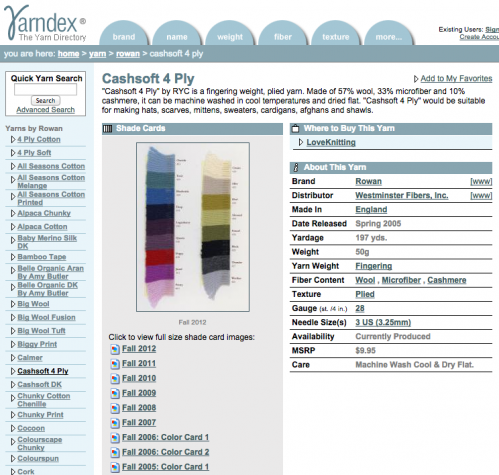 4 Google is your friend
Google is a great resource once you know what yarns you are looking for to replace a discontinued yarn and it is also great for color swatches. For example typing "rowan tapestry color chart" and clicking Images will get you a range of color swatches – admittedly not all Rowan Tapestry wool but a quick look will turn up the one you want. Sometimes this is actually the easier way to find resources at Yarndex than using the site's own search engine.
Google is also a great source of online sites which stock the type of wool/yarn you want to buy to substitute for the discontinued yarn.
5 Final thoughts
In my search for substitute yarns I have found some useful sites. Here they are:
Sweet Georgia Yarn Substitution things to think about when looking for a substitute yarn including texture, gauge and handle.
Lion Brand's information on how to choose a substitute yarn.
Field Guide to yarn substitution
Craftsy – How to substitute yarn