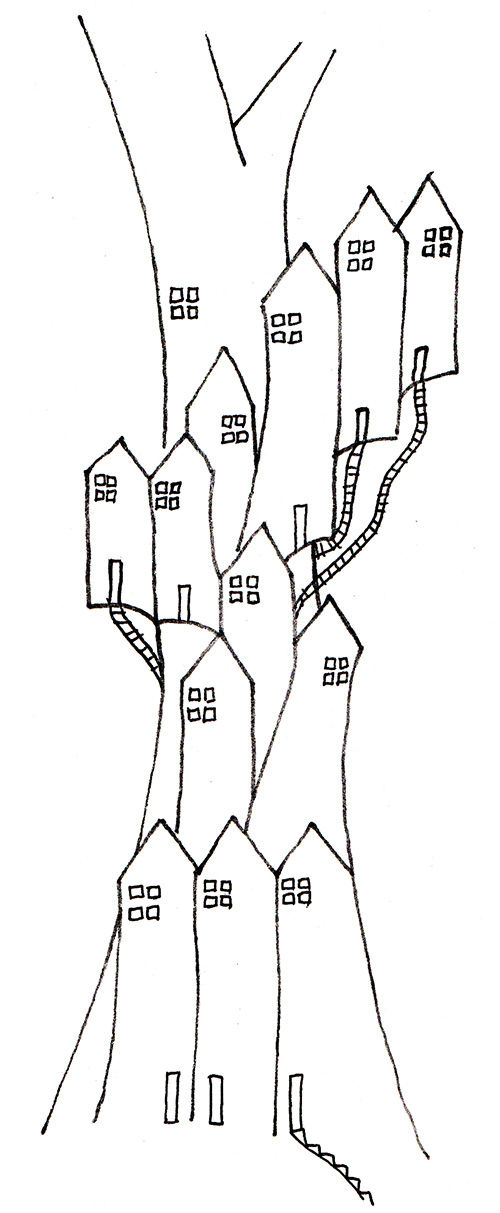 Doodle a tree of houses
This is literally a tree house doodle, here I've drawn a series of my row houses up the trunk of a tree.
One of the nice things about houses that are stacked on top of each other is that you get to draw fun accents like stairs and ladders – because the designs are fanciful they don't actually have to be serious so you can drape your stairs in loops and waves and your houses don't have to be engineered to actually sit where they are – just sketch your houses and wrap the tree around them. In my drawing you'll see a set of windows inside the tree making this a tree house as well.