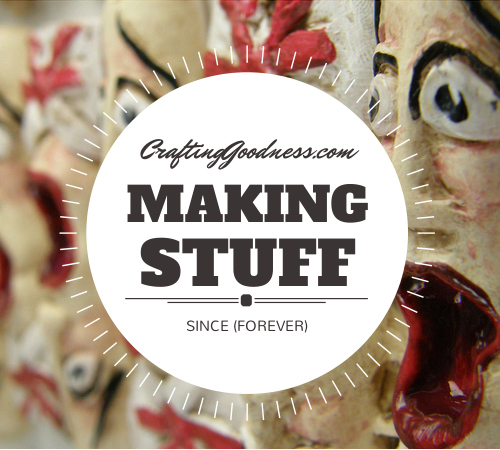 Get started with the new app Canva for designing cool images online for print and web
I signed up to be told when Canva launched about an age ago. Of course, by the time the invite came out I'd forgotten all about it. However, when reminded I clicked the big purple button and signed up and signed in.
The program is totally awesome. You choose the type of design you want to make – such as blog graphic, facebook cover, card, collage or you can create a custom size design. Then you get to choose a layout and the elements to use in it. Many of the things you will use are free and others are $1 which you only pay when you're happy with the design and ready to publish it. You can also upload your own images as I did with the background here – but the text objects are all built in and they are really good looking and very easy to customize.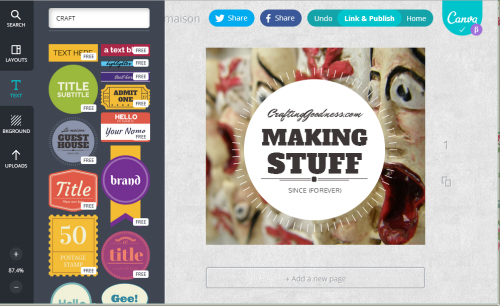 Canva's designers have made a handy getting started guide and some mini challenges you can take which get you familiar with the program. It's all run in a browser and its very fast, the designs are great and it is fun and easy.
What's not to like about it? Well only one thing – the web images are downloaded as png and really, on the web, I still prefer to use jpg so they are 100% compatible with all browsers. So I've been opening the designs in a photo editor and resaving them as jpegs. It's no biggie but it would be nice if the download was in this format.
Right now Canva is by invitation only. BUT – I have 4 invites left for friends. If you want to be my friend – email me at helen@helenbradley.com and I'll send you one of my 4 remaining invites. However, when they are gone – they are gone!