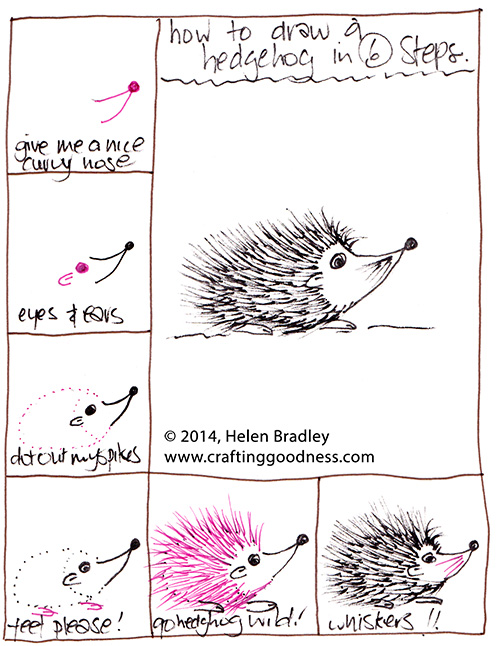 Learn how to draw a cute hedgehog
Today's how to draw step by step project is a cute hedgehog. This is one of my all time favourite projects and this little guy has even appeared in a magazine! Yep – I made him as a needle punch project and he looks so damned cute.
This how to is really simple and the results are so much fun. Enjoy!