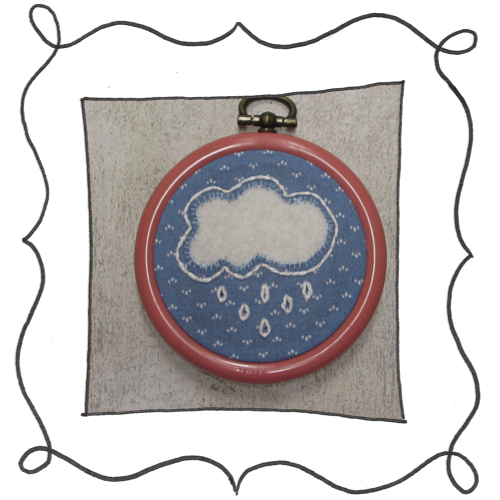 Learn to make a cute reverse applique embroidery
Reverse applique is simple to do and lots of fun. Instead of stitching your shape on top of the fabric you will place it below and cut out a hole to view it through. Here's how to do it:
Step 1
Draw your design – I used a simple hand drawn cloud and rain drops design. Make sure it will fit comfortably inside the embroidery frame.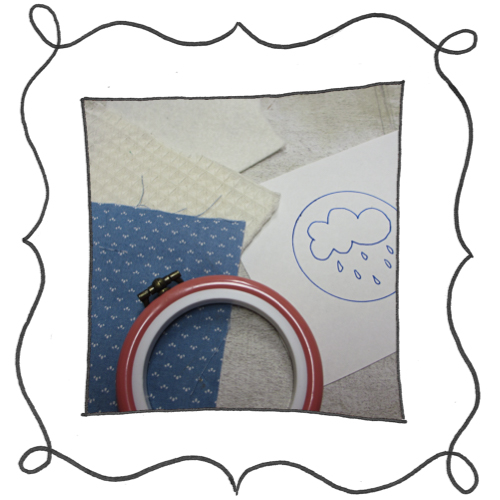 Step 2
Cut out your pattern and tack it to the front of your main piece of fabric. Place your second (applique) piece of fabric behind the first – if there is a right and wrong side of your fabric, make sure both right sides are facing the same way! I used felt so this wasn't an issue. Stitch around the shape leaving about 1/4 inch between the pattern edge and your stitch lines. These stitches will show on the final piece so do them neatly. Stitch through your main and applique fabric. I used couching stitches to run a thicker thread around the shape but you could use back stitch or even stem stitch.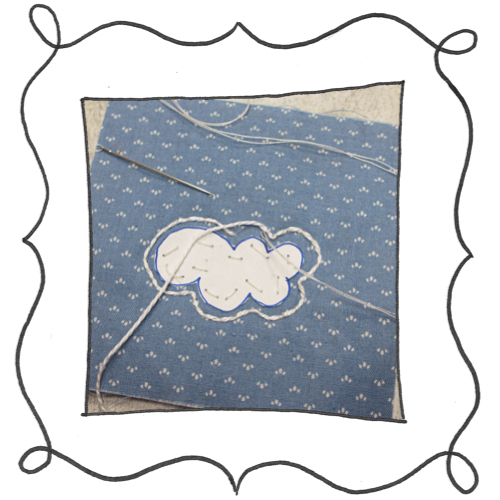 Step 3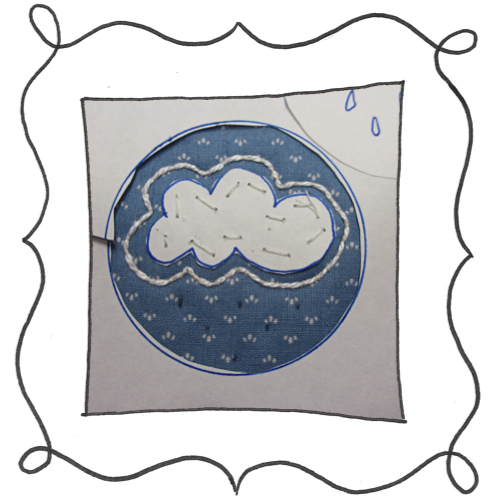 Step 4
Embroider any other elements – I added some rain drops using detached chain stitch.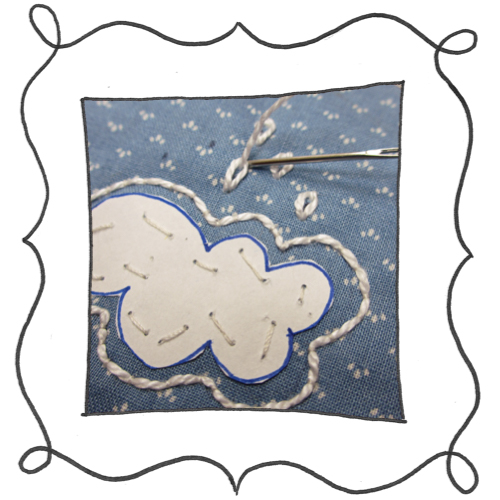 Step 5
Admire your work so far.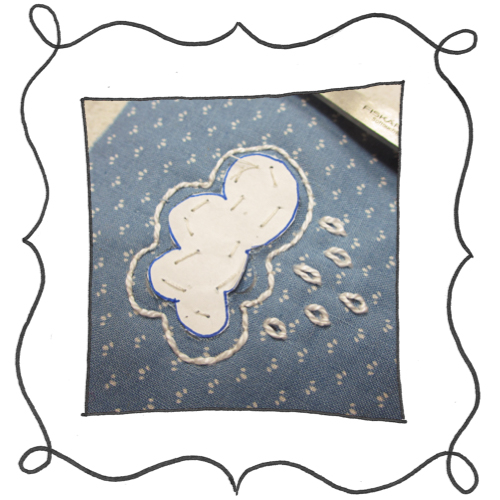 Step 6
Using the paper template as a guide, very carefully cut the template shape out of the top fabric without cutting through the applique fabric. Take your time to cut neatly and carefully.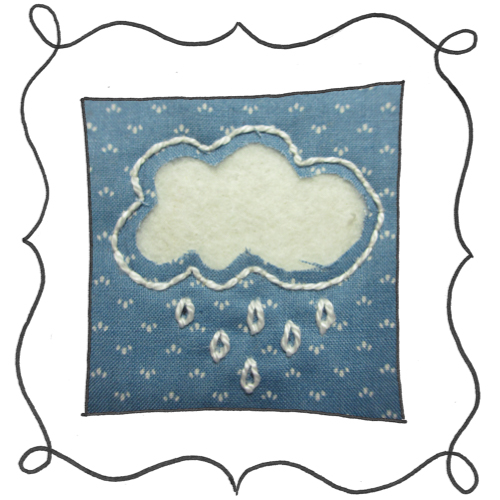 Step 7
Make sure your piece will still fit comfortably inside your frame.

Step 8
Using a suitable thread – I used Clover Silk, stitch around the cut edge sewing the edge to the applique below. Use any appropriate stitch such as a hem stitch or even blanket stitch.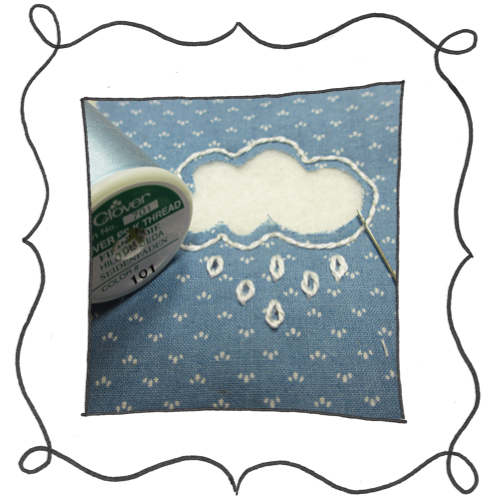 Step 9
I used Blanket Stitch.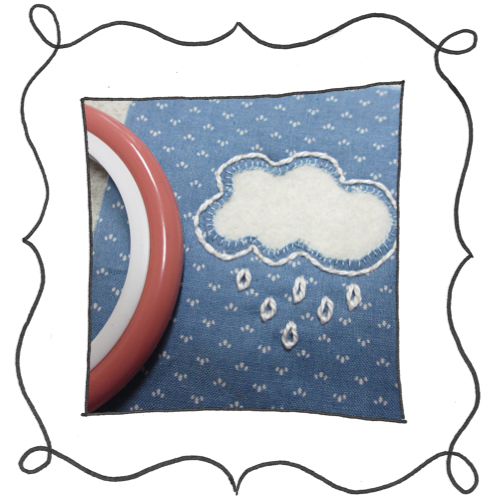 Step 10
Flip the piece over and trim the applique fabric close to the edge of the design.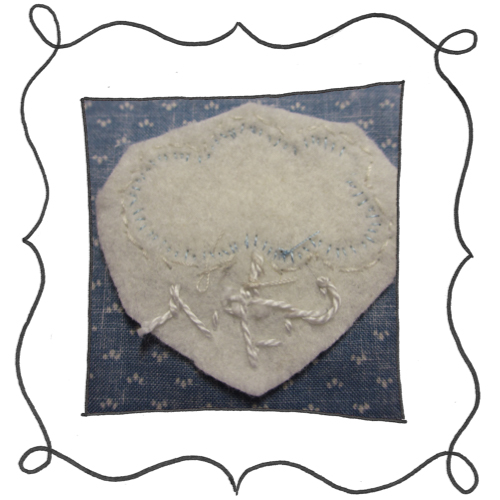 Step 11
Place the finished piece inside your frame.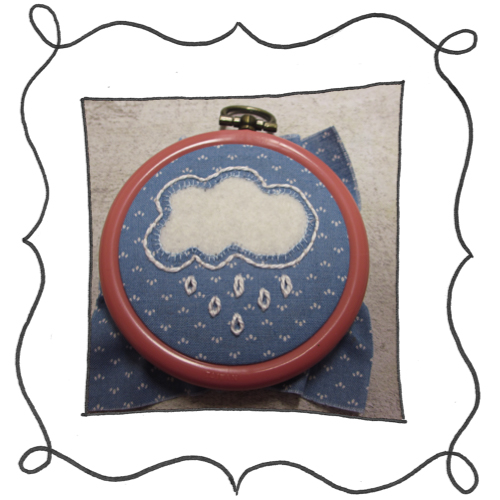 Step 12
Trim the front fabric to around 3/4 inch all round.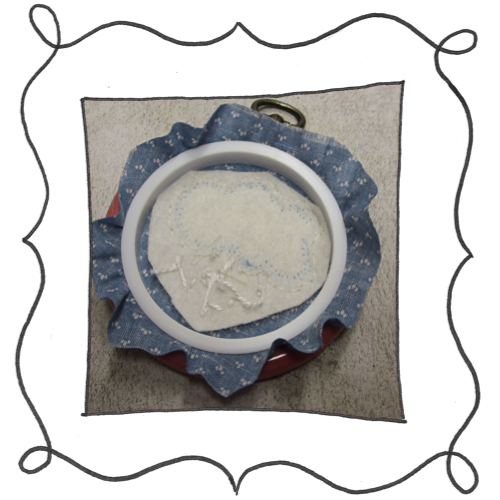 Step 13
Run a loose running stitch around the edge and pull firmly on both ends to gather the excess fabric. Knot the thread to hold the gathers in place. Make a template for the back of the frame and cut a piece of felt to size using the template.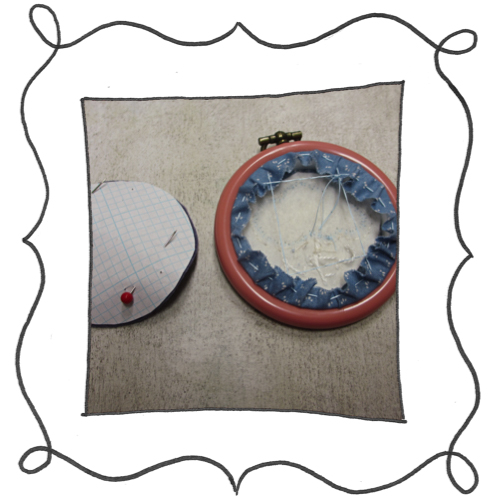 Step 14
Tack the felt to the fabric all around to finish the back of the embroidery neatly.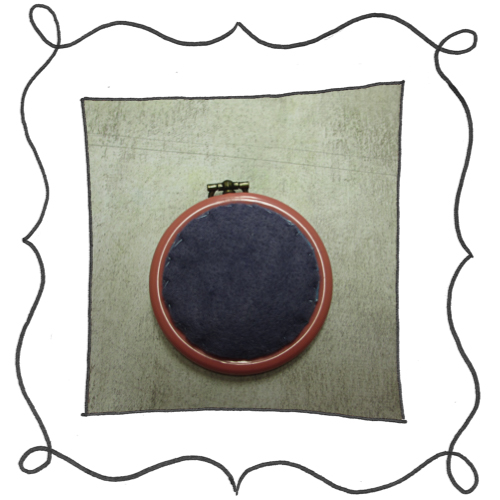 Step 15
All done!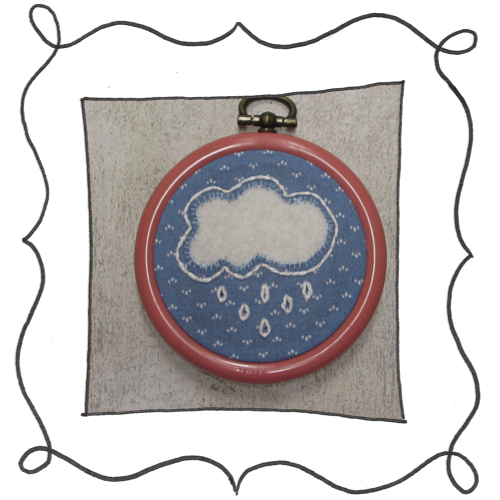 Step 16
Close up.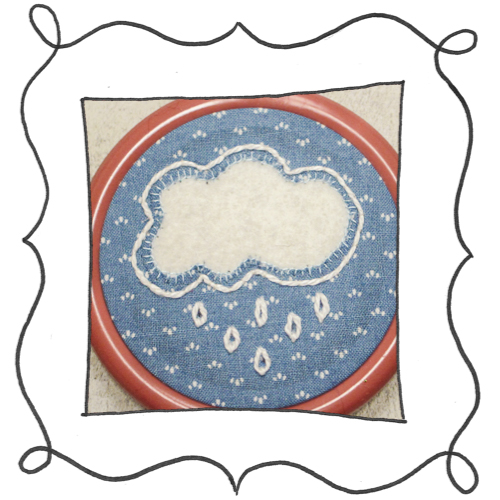 Related posts: