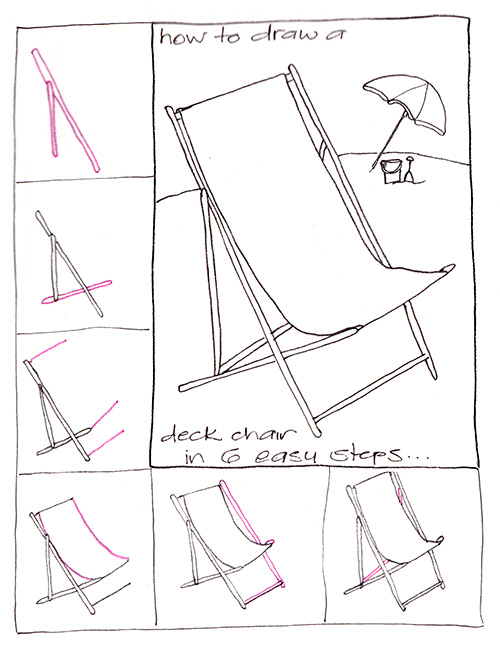 Learn to draw a deck chair in 6 easy steps
In this latest installment of my step by step how to draw series you will learn how to draw a deck chair – in 6 easy steps. This was one of the hardest step by steps I have designed as there is just so much going on behind the seat of the chair!
Like all my step by steps, I design them so they don't have any lines in them which get erased – so you can draw them with ink on paper direct and you don't have to sketch them first.
When you are drawing this, I suggest you do the first few in pencil and ink them after – it's a bit tricky to get the lines right so they look correct and that chair seat isn't easy to make nice and loopy and still leave room for the chair hardware to appear behind it. I hope you enjoy this drawing design!
Related posts: