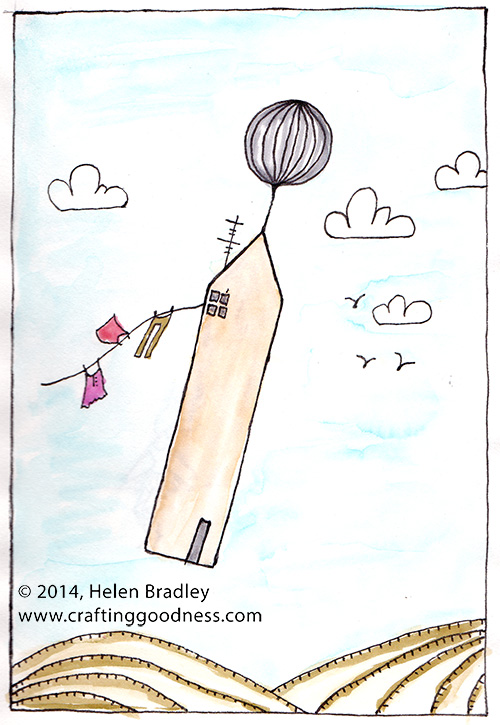 Thoughts on how to draw a flying house
I've been working on this drawing for a while by drawing houses flying in the air. One problem I had was actually making this feel real. Well, real is a bit of a misnomer here because you don't see houses flying around too much. But I wanted to give the drawing the feel of being a house actually flying around. The secret is to put the house on an angle so it looks like it is flying – after all, if a house were attached to a ballon that is moving it would be dragging a bit behind and so it would be hanging off its rope.
As soon as my house was at an angle, the entire drawing came together. Adding the washing line and washing was a stroke of genius – I have a total love of laundry in real life and in drawing too. The birds and clouds also reinforce the suggestion the house is on the move!
I finished off with some Tombow markers to add some color. The sky was done with lots of water to get a washed out look. I like the Tombow markers because I can use them full strength and also mix them with water so I can get a second 'color' into the drawing and only use one pen.
Related posts: