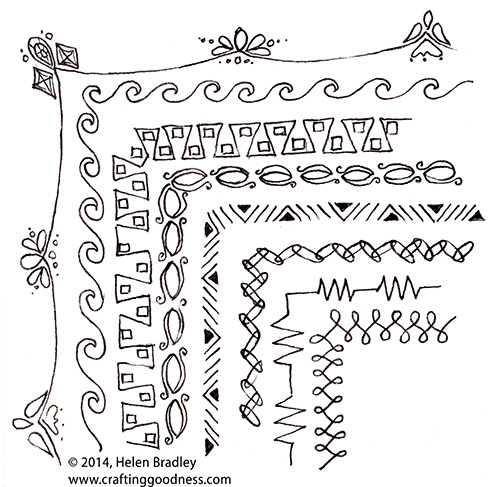 Learn to draw cute border doodles
Today's drawing is a cute set of border doodles. You can draw these easily yourself. I suggest you start by drawing, in pencil, some corner guide lines (I use a square of cardboard to get the angle right). Then you can doodle the lines. Some are the same design repeated over and over again and the outside one is a looped line with small elements drawn where the line forms peaks. Make the corner element a one off and then repeat the side ones at the top to balance the design.
I like to use designs like this for photo frames which I package up and sell on my blog.
Border doodles are fun to draw and a great way to practice creating neat corner elements too.
Related posts: