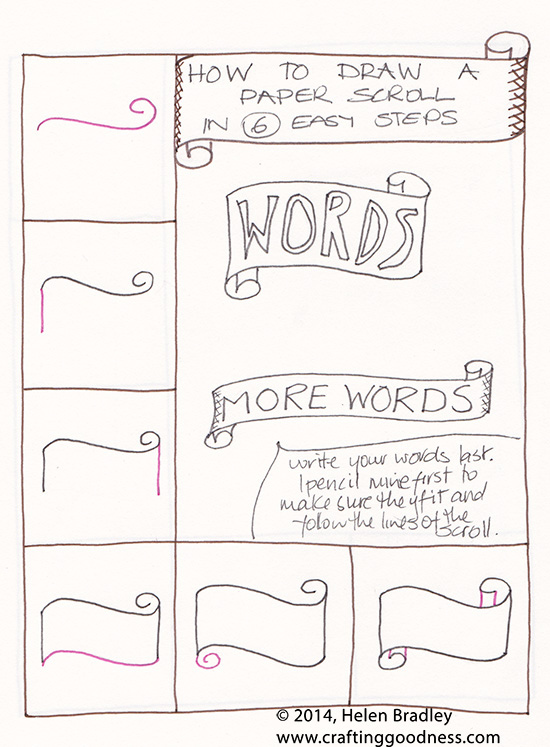 Learn to draw a word filled banner, step by step
A simple scroll banner like this is a fun drawing project. It is also one that you will return to and use time and time again. You might draw it in chalk on a chalkboard or on a page of a flip chart as a topic heading at work.
I also like to draw these using white gel ink (Tip: I love my Ranger Inkessential white opaque pen as it has good color and it doesn't clog like many other pens do). I draw these on colored card to create a personal greeting card with a message of my choice.
I'm sure that once you familiar with drawing these that you will use them time and time again.
Related posts: