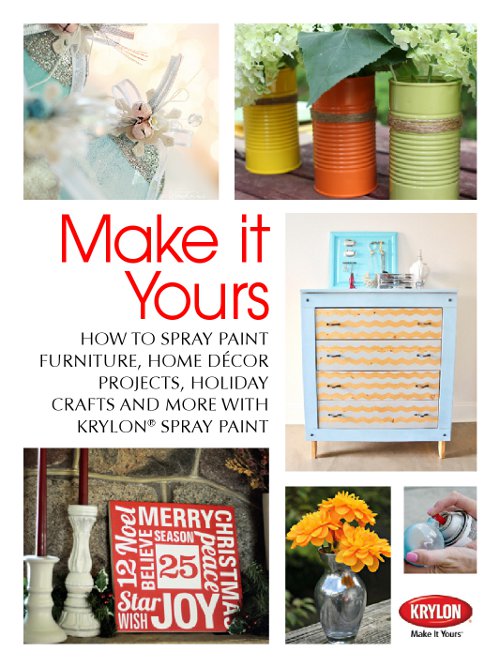 Get a free ebook on making great home decor projects with Krylon spray paint
I was lucky enough recently to win a prize recently in a Krylon contest to design spray painting projects for home decor and holiday crafts.
Now you can benefit from the results of the competition as Krylon has created a free to download ebook showcasing a range of spray paint projects with step by step instructions. So, go here to download your free copy of the Krylon Make it Your Yours How to Spray Paint Furniture, Home Decor Projects, Holiday Crafts and More with Krylon Spray Paint.
The book is chock full of wonderful projects that you can make today. Better still if you go to the Krylon Grand Prize Giveaway page you can enter to win a Krylon prize including cans of spray paint and a wealth of other goodies – just for liking two wonderful Facebook pages! What's not to like about that? And there is more… tweet about the competition and post it on Google and you'll earn more entries! But hurry – the competition ends on November 21, 2014.
Related posts: