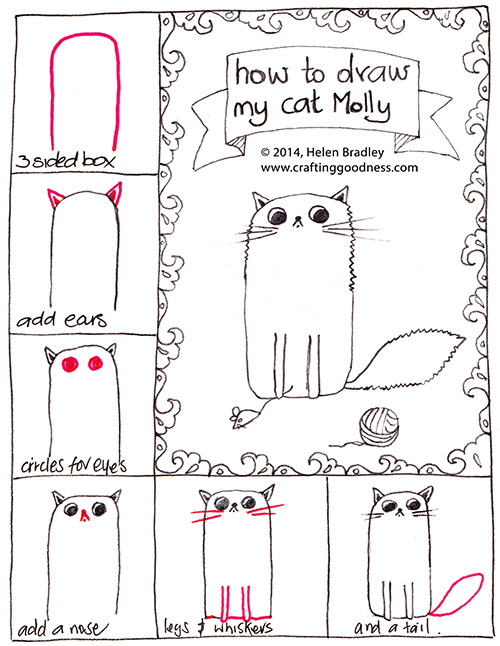 How to draw my cat Molly
Today's drawing is very close to my heart – it is of my cat Molly. She is a rescue cat and probably an Egyptian Persian and she is fluffy and white. She also has a lot of attitude.
So, here, step by step, is how to draw Molly. Of course, if you color your cat a different color it will be your fluffy cat and make it smooth if your cat isn't fluffy!
As always, my how tos are step by step and don't require an eraser so you can dive right in with a pen or marker if you like. Enjoy!
Related posts: