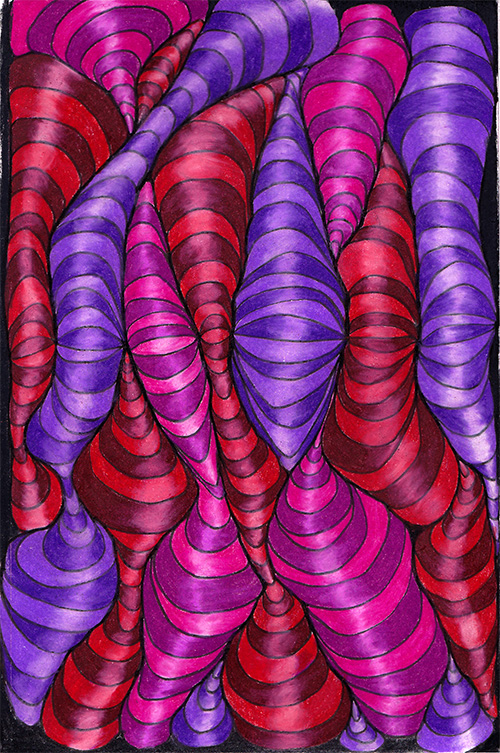 Tip o' the nib to Mr E and his line design project
A while ago I saw some line design drawings on Pinterest. I didn't make a note of where I found them and, to my chagrin, that haunted me! I spent a lot of time trawling doodle boards trying to find the design. In time, thankfully I found it and more research took me to the wonderful Mr E! His website – artwithmre.com is a treasure trove of art ideas for teachers. But it is his line design which is all over Pinterest having been picked up by a lot of pinners.
So, above is my second line design – it took a second go to really do it the way I wanted it to look. First one I colored with Prismacolor markers but this one is colored with Prismacolor pencils. These pencils are wonderfully waxy so they blend like a dream and the results are wonderful.
The entire exercise is very zen. There is a rhythm to it and it is very relaxing and fun to do. If you are interested – click the link above to go direct to the detailed instructions for making your own Mr E style Line design drawing.
Related posts: