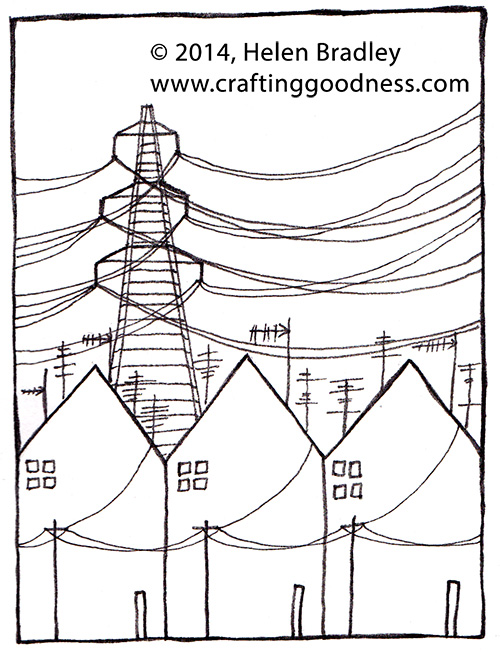 My love affair with drawing row houses
I love to draw row houses – I think it harks back to my love of Australian terrace houses and those that you find in the UK too.
Here I've combined row houses with electricity pylons. We used to drive by really big pylons when we were kids and en route to our holiday destination and I really love their size and majesty. I shot a lot of them too in the UK on a canal boat trip – they started to appear as we got closer into London.
So here is yet another image in my row house series. Houses and pylon – rendered in ink using Sakura Pigma markers.

Related posts: