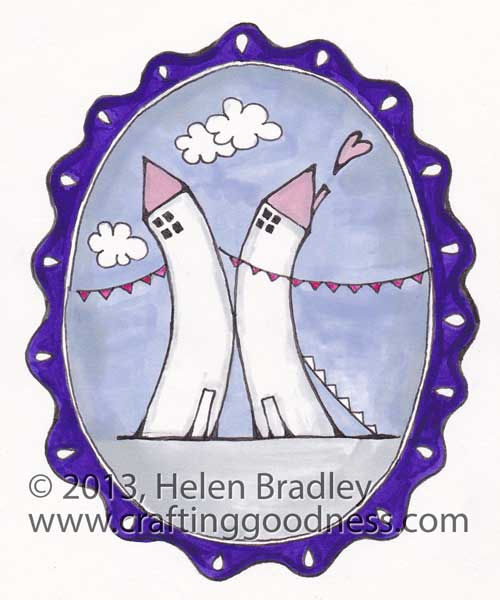 How to draw Valentine houses as a framed image
This is another in my houses collection. This time I drew the houses inside a hand drawn oval frame. The houses lean together so I decided to give it a Valentine theme with one of the houses blowing heart shaped smoke from its chimney. The design was hand drawn and then inked with a permanent marker. I've been adding stairs to my houses a bit lately to give real folks access to them – of course the stairs don't actually line up at a door – you can't have everything!
The color is courtesy of a Tombow marker for the outside of the frame and the bunting. The inside colors are Prismacolor two tip markers – I use a Deco Pink, Cool Gray and some sort of blue – not sure what. The Prismacolor markers are kind of cool as you can build up color with them so you don't get a necessarily flat color but you can make it more dimensional as I have here.
Related posts: