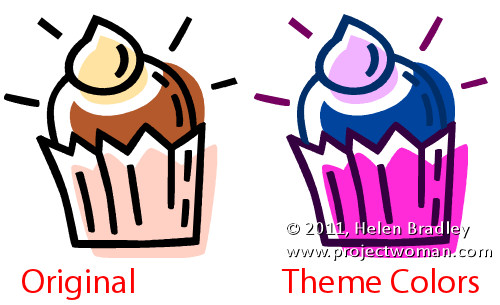 When you find clip art that is cute but Oh! so wrong color-wise – here's how to change its colors
I use clip art from time to time in my personal crafting. Clip art images are great for making cards and decorating other projects but often while the art is cute, the colors are all wrong.
Luckily if the art is in a format that you can break apart, and if you have access to Microsoft Word (which, by the way, has heaps of awesome clip art available for it), you can customize the art to suit your needs.
Over at my other blog, projectwoman.com is a post on how to edit clip art to recolor it.
And, if you're more of a visual person, here is a youtube video I made showing you how it is done.
Have fun!

Related posts: