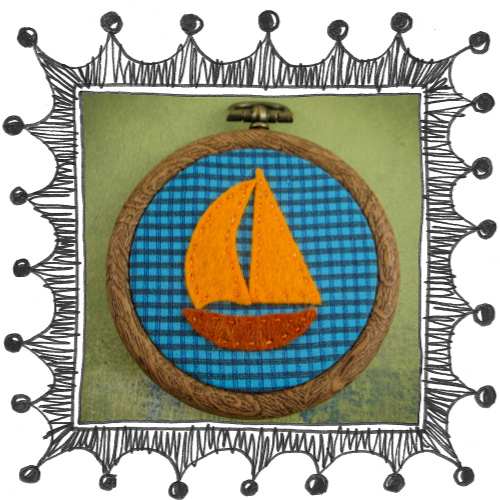 Simple shapes and mini embroidery hoops add up to a quick and fun project
I am a big fan of small embroidery hoops – they are inexpensive, cute, fun to use and they let you make a project in a short time. Don't get me wrong – I love longer projects – it's just sometimes I only have a short time. In fact I made this project in about an hour, while chatting on Skype with a friend in New York.
The embroidery hoop is an interesting one. It has a hook at the top but it is so small it doesn't have a screw to hold it together – instead the outer rim is a bit elastic so it stretches over the inner ring. This might sound like it is insecure but I've found the fabric gets held tighter with this hoop than many of the screw to tighten ones. I got these faux wood ones and some colored plastic ones from an Etsy shop.
The base fabric is from another Etsy shop. I bought a few stacks of 3 inch square fabric pieces for using for small projects and this fabric was one of the pieces in that stash. Since the embroidery hoop is a tiny 2.5 inches – the fabric fits perfectly.
The sail boat is felt – I buy wool felt when I can. It's more robust and it is natural – it's made from sheep wool! This too is from Etsy – can you see that I love Etsy? The shop owners there catch onto trends more quickly that many bricks and mortar stores and, when you support them, you're supporting small business not big business and I like that.
To make the boat, place the backing piece for the embroidery into the hoop so it is held securely. Cut the pieces from felt for the boat – here I used a complementary color scheme – colors that are opposite each other on the color wheel. They provide a vibrance which works well for such a tiny project – if it is going to be noticed the shapes need to be simple and the colors need to attract your eye.
Here is a template you can use to trace and cut your felt pieces for the sail boat: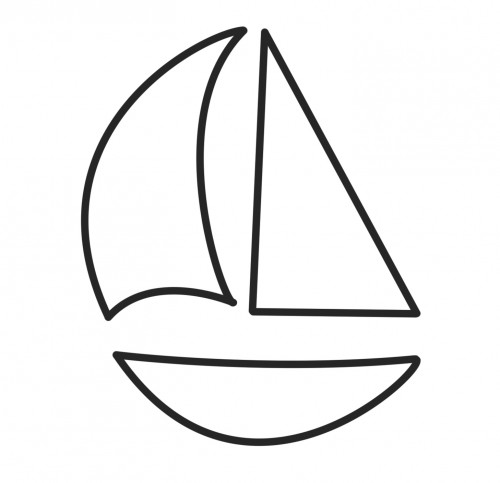 Sew the shapes onto the backing fabric using a simple running stitch and a matching color thread.
Then, when you are done, flip it over and cut another piece of felt slightly smaller than the inside of the hoop – I used a spare hoop as a template to cut the circle but you could make a template and cut the backing felt before you begin.
Finish the back by sewing around the felt backing to cover up the uneven edges of the fabric and the stitches and make it all look neat. A mini project like this really calls out to be finished neatly. It might be small but it's not like we should be cutting corners with it.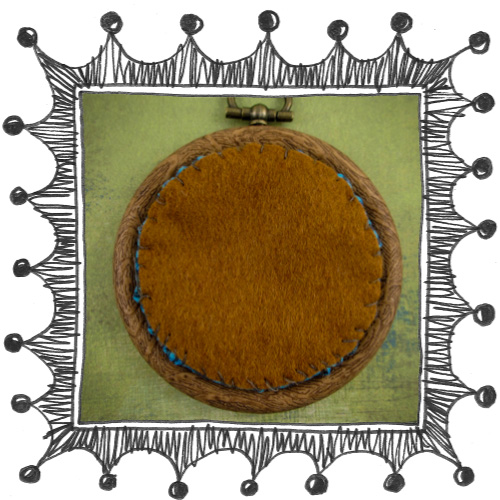 Related posts: