Take a look at the tags you pull off your new clothes – they're full of creative goodness
For a while now a friend has been saving all their clothing tags for me and I, of course, save all those from our house. I also save tags from jars of stuff and other things we buy. I have a wonderful collection needless to say.
I've been using these tags in my crafts and, in particular, in my blog post series on recycling clothing price tags. In that series I've been doing everything from re-purposing them into woven earrings to painting them with chalkboard paint and a whole lot more.
Some tags, however, haven't yet found their ideal home, so I wanted to share them with you today so you can see them in all their glory.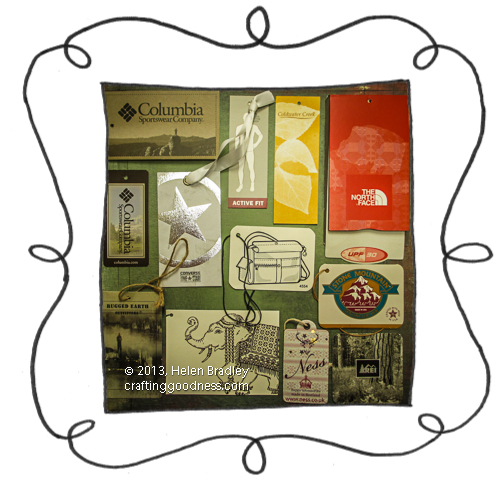 Why not take a look at the tags you pull off your clothes and the other things you buy. Each of them is  potentially a tag for a scrapbook page, a card embellishment, an earring or whatever you dream up to use it for. And, by giving it a new life, you'll be buying less 'stuff', keeping old tags out of landfill and making the world a better place. All that by saving one little tag!
Related posts: