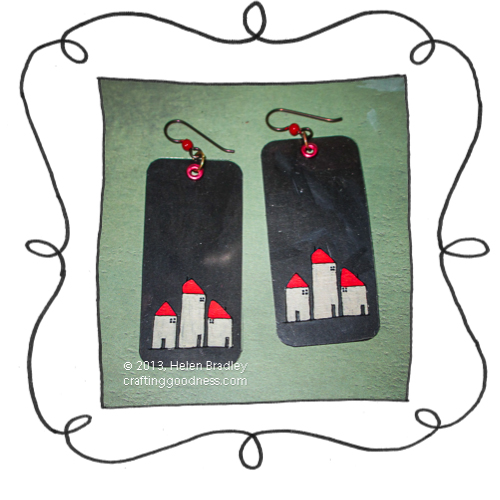 Create earrings with hand drawn images printed on acetate and recycled clothing tags
I've been on a bit of a kick using recycled clothing tags for all sorts of things. Today they are being used for earrings. I started out by painting the tags in black and then I printed some of my hand drawn house images onto acetate to use to decorate them. I use a laser printer and overhead transparencies to make my images but you can use an inkjet printer and inkjet transparencies if that's what you have.
I flipped the acetate over and painted the houses on the back. This ensures that the outlines are on the front over the top of the paint.
Once the acetate was dry I placed it over the tags (paint side towards the tag), and punched the same hole in the acetate as I did in the tag. Then I added an eyelet to each tag. I used red to match the roofs of the houses. Once that was done I cut the acetate to match the size of the tag so it is neat all around.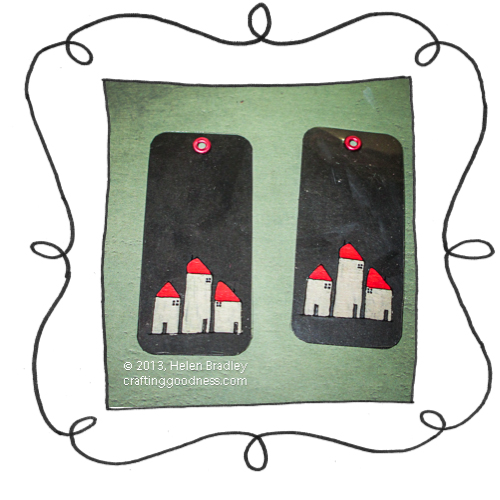 To finish off the project add a jump ring to each and an earring wire. I happened to have some left from another project that had been partially painted red – again they worked great for this project.
Related posts: