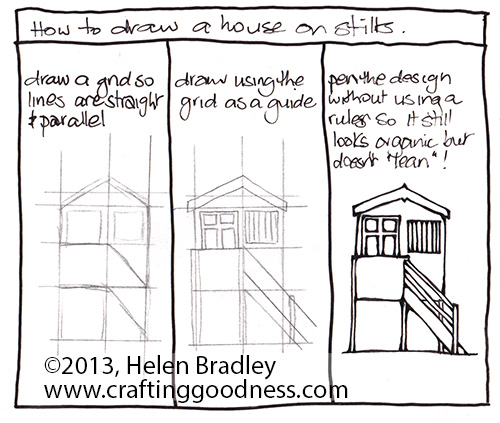 See, step by step, how to draw a house on stilts
To draw a house on stilts it is best to start with a reference image and a grid. Using a grid ensures that the elements of the house will be upright so it doesn't look like it is falling over – very important for tall buildings!
Pencil in the rough outline of the building from your reference drawing and using the grid as a guide. Don't hesitate to use a ruler (or the edge of a business card!) to make the lines perfectly straight. If you're penciling in the details perfection is great at this stage.
Then, when you are done, go over the design in ink and this time don't use the ruler. The lines will get a nice handdrawn look but the basic structure will be sound and not crooked. Once the ink is dry go ahead and erase the lines.
Related posts: