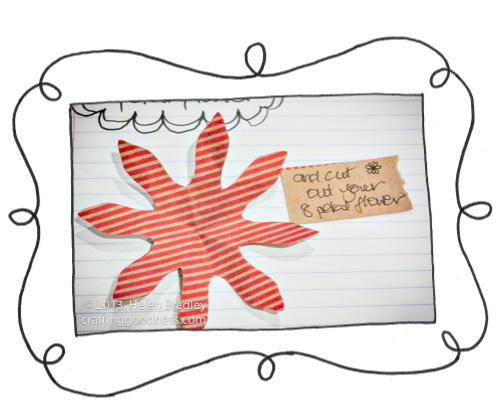 Part 3 in a series on folding and cutting paper flowers – without diecut machines or any tools beyond paper, pen and scissors
In previous installments of this series I have shown you how to fold and cut a 5 petal (or 10) petal flower and how to fold and cut a 6 (or 12) petal one. Today it is time for an 8 petal flower. This one is ridiculously simple.
Start with a square of paper and fold it in half along the diagonal.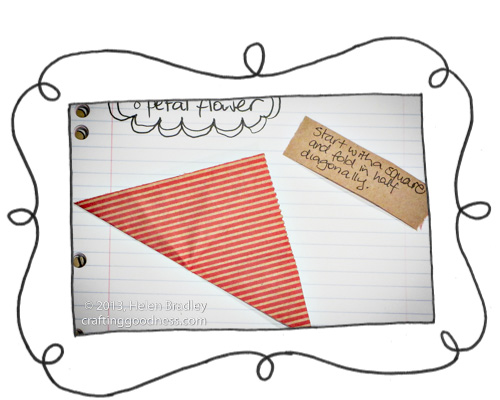 Then fold the paper in half again so you have a small triangle.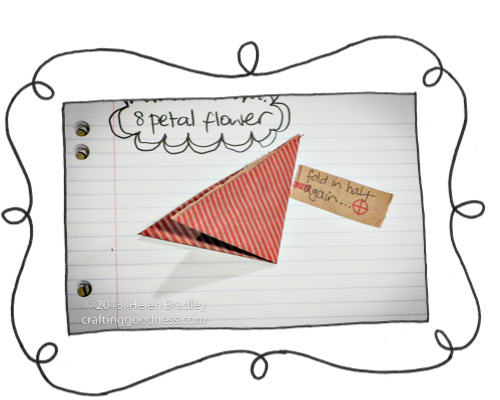 Turn the shape around so the long edge is at the top. One side will have a single fold on it and the other will have two folds. Find the one with two folds and fold the topmost flap across the shape.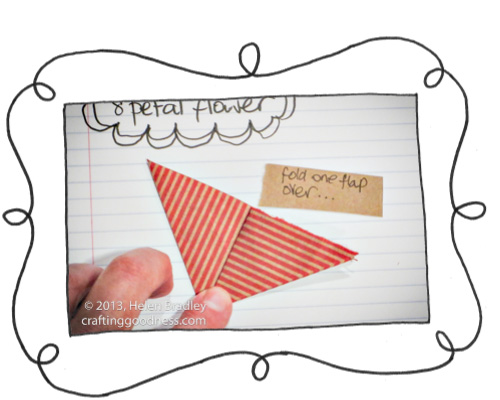 Flip the shape over and fold the other flap the same way. You should now have a very small triangle.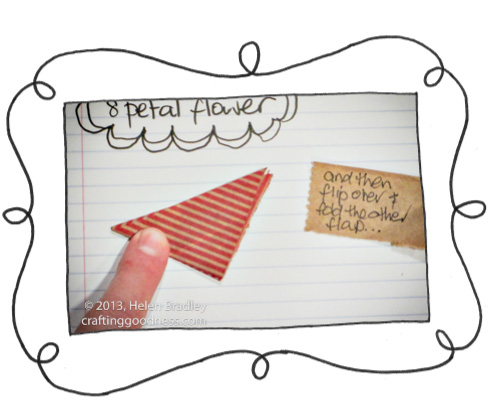 Rotate your triangle so that the right angle is at the top and draw a petal across the middle of the shape.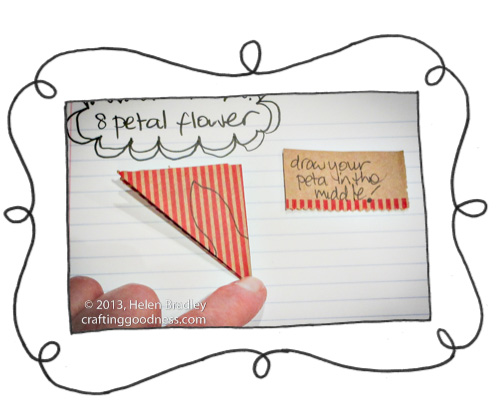 Cut out the petal and voila! an 8 petal flower.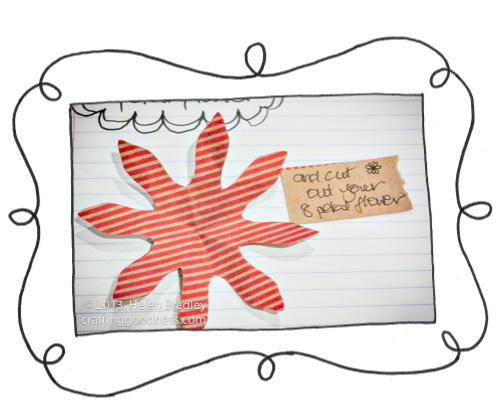 Related posts: