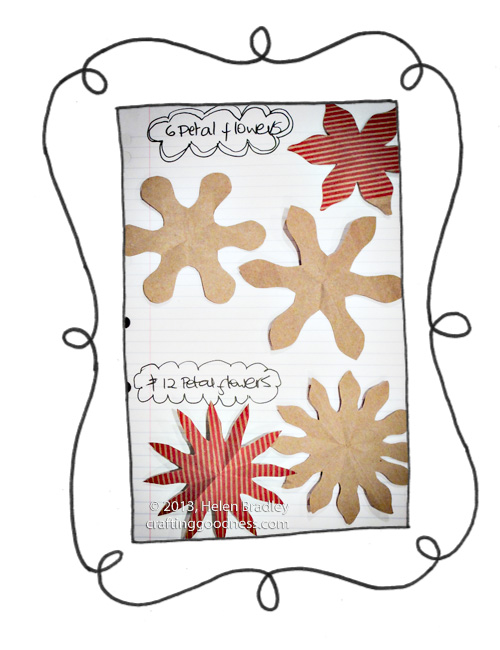 Part 2 in a series on folding and cutting paper flowers
In the previous installment of this series I showed you how to fold and cut a 5 petal (or 10 petal) flower. Today we'll look at a 6 petal flower which can be extended to make a 12 petal flower.
This fold is a tiny bit tricky because you have to fold it in 3 but it is doable and, in keeping with the theme of this series, it needs nothing more than paper and scissors – you don't have to measure anything or use any fancy equipment – that's the way I wanted these flowers to work – inexpensive and smart.
Start with a square of paper and fold in half diagonally.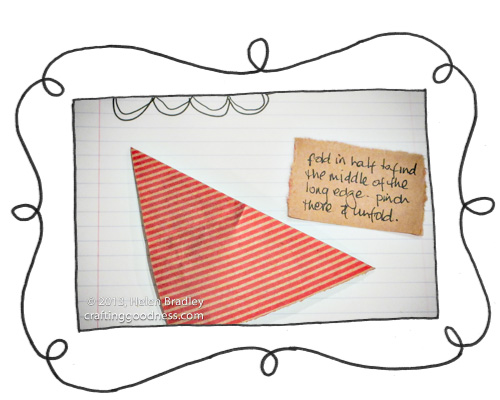 Fold in half again along the long edge – this time don't actually finish the fold – all you want to do is to pinch the halfway point on the long edge. So you want a small crease but just on the edge – this is the pivot point that you will be folding around in the next step.
Now, this is tricky – well just a bit tricky. With the long edge closest to you, take the right point towards the left and the left point towards the right to make a sort of funnel shape. I found it easiest if I pulled the  corners tight so they nestled in close to the shape – once everything looks good, press the folds. This is how you fold something into 3 equal pieces!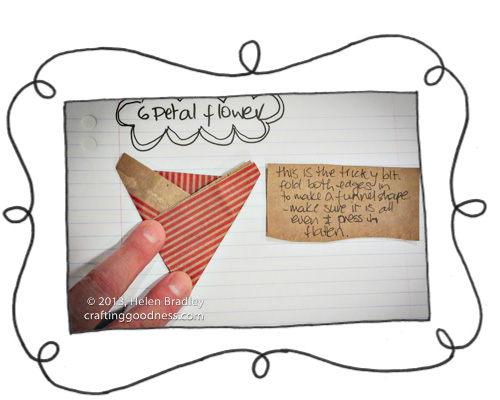 If you don't get it right, open it up and try again. It took me a couple of goes to really get a feel for pulling the corners to make the shape and really get it nice and neat and firm. Since then it is all really easy.
Now draw the petal shape across the middle of your folded piece. You can also fold in half once more and draw the petal along the fold if you want it to be symmetrical.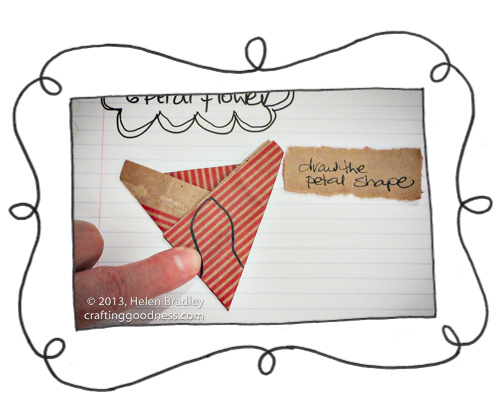 Then cut and unfold your 6 petal paper flower.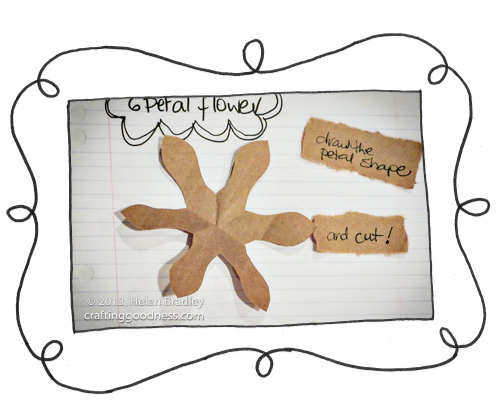 To make a 12 petal flower, fold the shape in half and draw your petal in the middle and then cut out. If you fold in half and draw half a petal over the fold you get a 6 petal flower – it's all about the choices you make!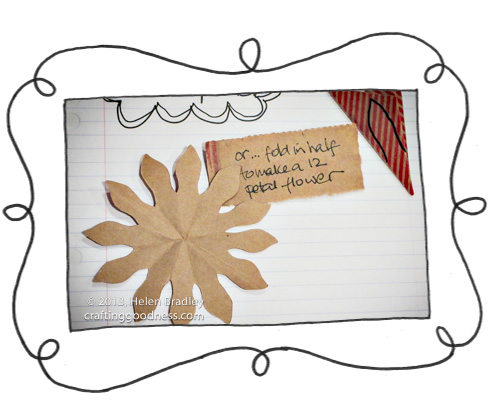 Here are a range of 6 and 12 petal flowers. Vary the shape of the petals if you wish to get different types of flowers. These are some that I cut from a single printed brown paper bag – some show the front of the bag and some the inside.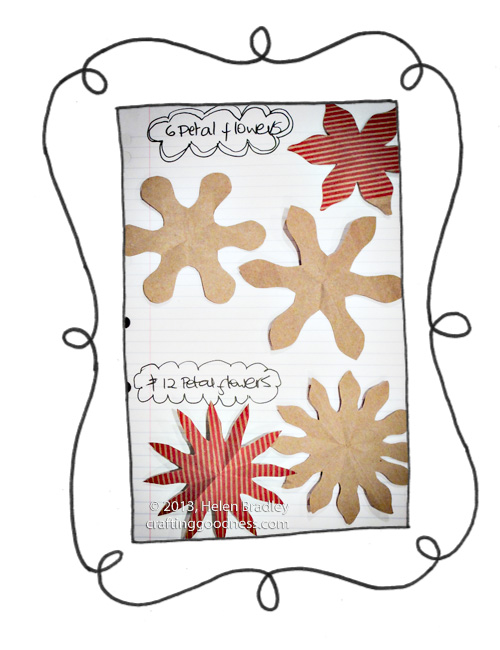 A star is just a variation on a petal so, if you can fold and cut a flower  you can fold and cut a star!
Related posts: