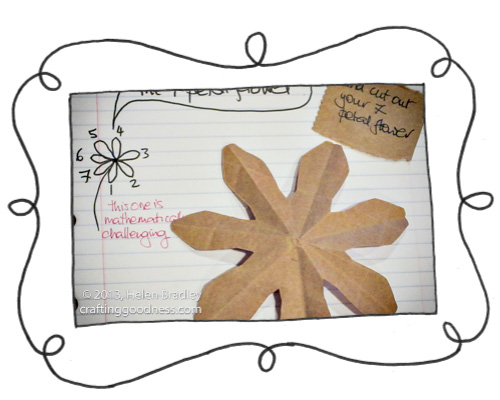 Part 4 in a series on folding and cutting out paper flowers – today – the very tricky 7 petal flower
Today is the final part of this series on folding and cutting paper flowers. In previous posts we've looked at 5 petal flowers, 6 petal flowers and 8 petal flowers.  Today it is the 7 petal flower. This isn't easy – in fact until you know how to do it, it is downright hard. I searched a lot online for a pattern and ended up making my own. However, this was based on work I found on the web which you can find in the resources below. I used the basic math that would divide a shape into 7 equal pieces but I found I still had problems folding it reliably and without making measurements.
I finally came up with this folding pattern which includes a check half way through the process so that you know if it is working or not and so you can undo it and try again if it isn't. This is a good idea as the folds are so small that you can lose track of them quickly.
If you have trouble with it, try it with a sheet of regular copy paper before using a heavier paper, that might help. And, make it with a bigger sheet of paper – small shapes are harder to fold.
Start with a square of paper. Fold in half as shown.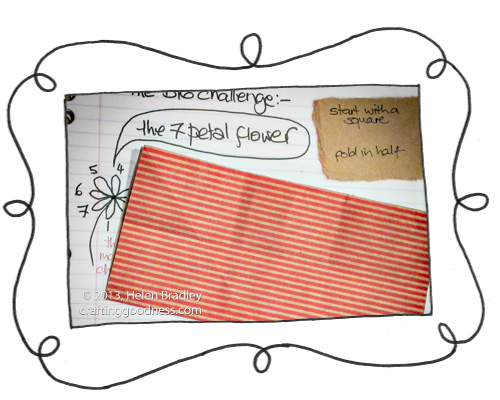 And then in half again. Make sure the fold is well creased.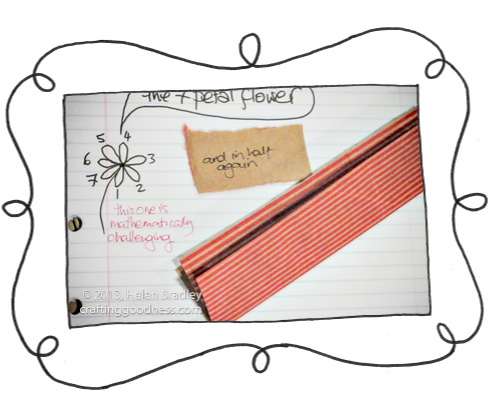 Open out the last fold and fold the paper in half the other way.  Make sure the fold is well creased.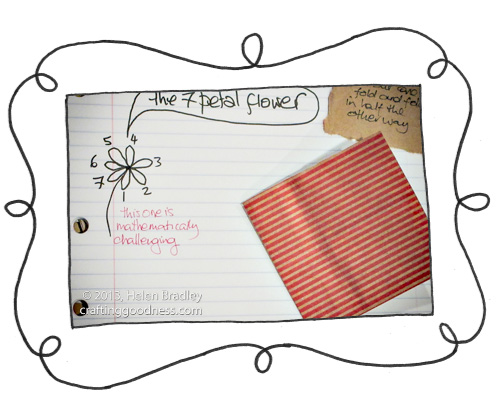 Open up the last fold.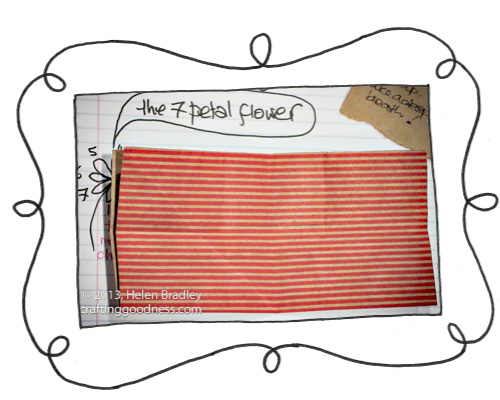 Now, with the fold at the bottom closest to you, take the bottom right corner and fold at the middle crease. It is important to get this fold in the right position. Press flat with a bone folder.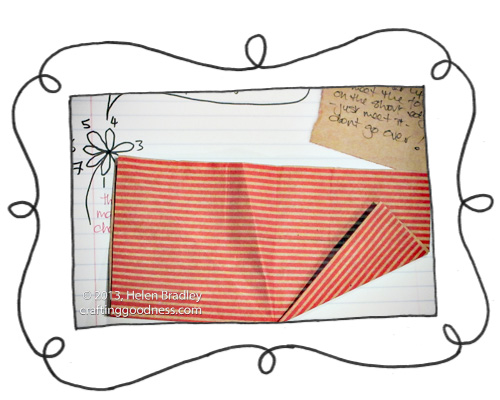 Flip the entire piece over and then fold the back of the project in half. This gives you a guide for the remainder of the folding. Each of these two pieces you just folded now get folded in three.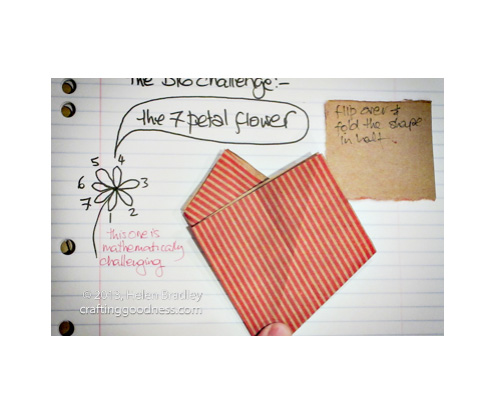 So, open up that last fold so you are back at this step.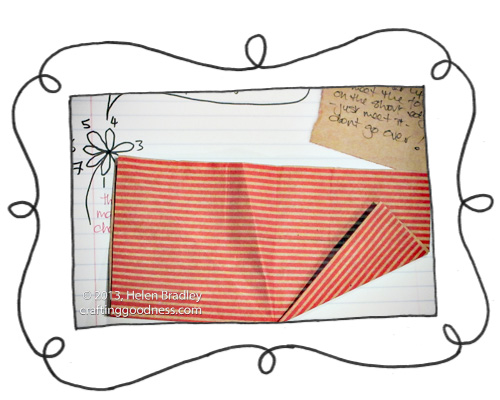 Now, use the fold that you have here as a guide, accordian (concertina) fold the piece over twice more so you have a stack of folds and the piece looks like this.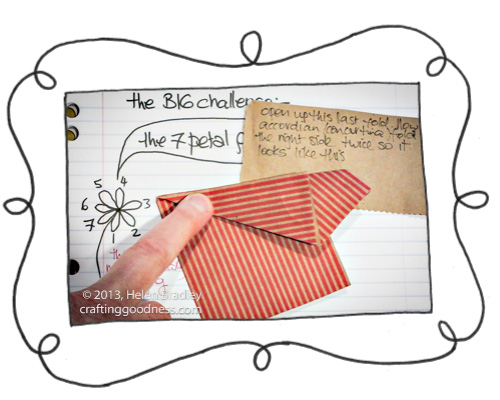 This is a half way point. If you don't have the right number of folds, stop, undo it and start over.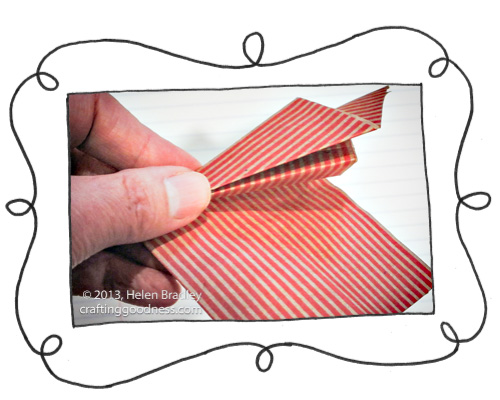 Flip it all over and do the same with the rest of the piece – two more concertina folds using the already folded pieces as a guide to how big to make the folds.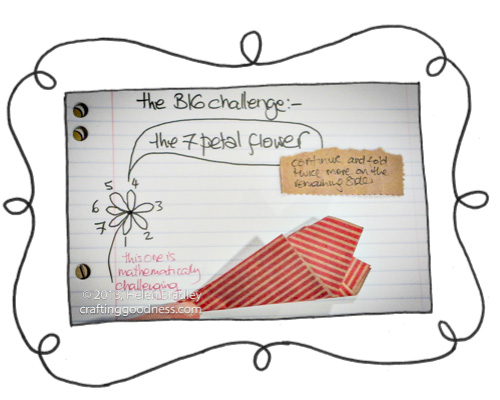 When you are done, mark the half petal shape over one of the folded edges.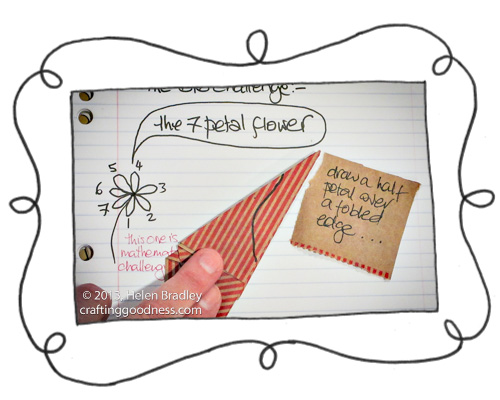 Cut out the petal and unfold to a 7 petal flower.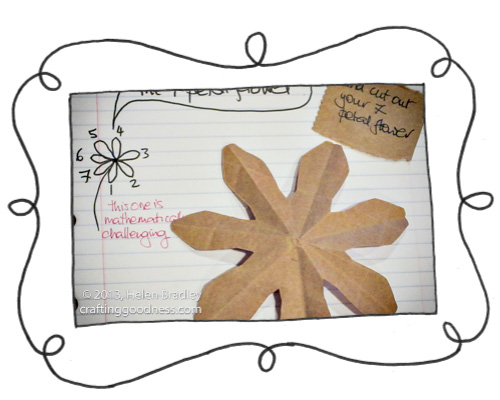 Of course, a 14 petal flower is now easy to make – just draw the petal in the middle of the shape – instead of over a folded edge and cut – and you have a 14 petal flower.
So, now you know how to fold and cut 5, 6, 7 and 8 petal paper flowers the question is – what will you do with them?
It's time to get out your favourite markers and get coloring. When you cut these flowers from brown paper bags there is plenty of room for some creative coloring before assembling the flowers.
Resources:
Steven Dutch 7 pointed star approximate construction
Foldings and cuttings from the square and circle