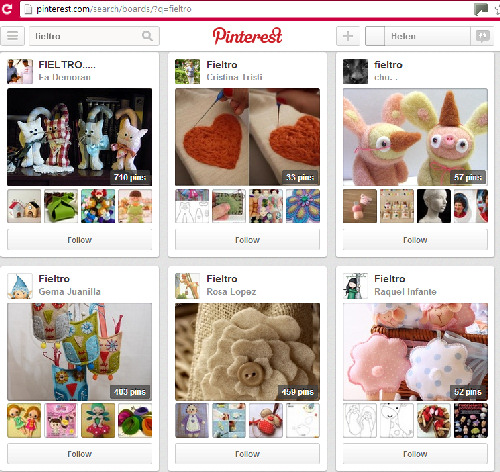 Seeing the same thing over and over again in Pinterest?
Here's how to search Pinterest to find the coolest new stuff
I love Pinterest and I use it a lot for inspiration. However if you're looking for felt projects and if you type felt into Pinterest – then after a while everything begins to look like everything else – you end up going in circles very fast.
You see, everyone else who loves felt projects is searching Pinterest and repinning what everyone else has pinned.
Hmm… so what if you want to find something just a bit different? Well searching for felt isn't going to get you anywhere you haven't already been.
Other searches like wool felt or felt projects are likely to be just as useless.
So what do you do?
Lucky for you I have a solution and it is one that is guaranteed to get you a whole lot of new stuff to enjoy.
I use this technique all the time to find a heap of new to me stuff on Pinterest.
You see there is more stuff there than you are finding – it's just hidden away waiting for you to seek it out.
So I'm going to share my secret for finding new stuff on Pinterest.
The secret? It is all about  how you search Pinterest.
When you know how this secret works, you'll find your own hidden source of Pinterest pins – with an aesthetic that is just a little different to the norm.
The secret has to do with the language you use. Well of course you use English – it's your native language and it is what you speak every day. But so too does the person next door and across the country. We all speak English. So, when we search Pinterest we search using English words.
Now there are millions of other Pinterest users for whom English is not their first language.
So, if you search using words in another language you will find pins pinned by those people.
They probably live somewhere else than the US or UK (or other places that speak English) so their taste and aesthetics will be just a bit different because their culture, like their language, is different.
So, the secret is to search in a foreign language.
Hmm.. so far so good – but what do you do if you don't speak a second language?
Well Google Translate is about to become your new best friend (well after me because I am your friend for telling you how to find heaps of cool new stuff!).
Here's how to "soup up" our search for felt projects. We'll start out by visiting  Google Translate and type the word felt into the box on the left and click English above it.  Then, above the box on the right, click French or Spanish or select any language that you think will be popular on Pinterest. For me, French and Spanish work well but sometimes northern European languages are great too. Not to mention how smart I feel when I search in Japanese!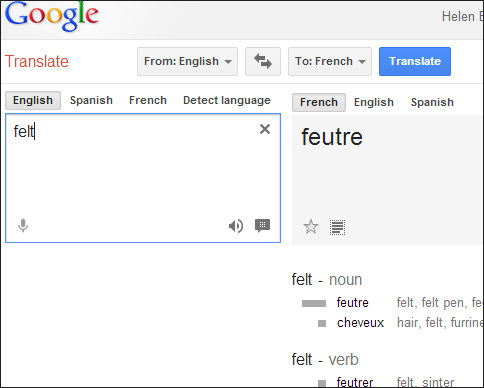 Click Translate and the word will be translated for you. Now check the definition to make sure you get the right meaning and copy the word and paste it into the Pinterest search box.
The result? Lots of wonderful stuff you won't have seen before. You'll be as excited about Pinterest as you were when you first discovered it.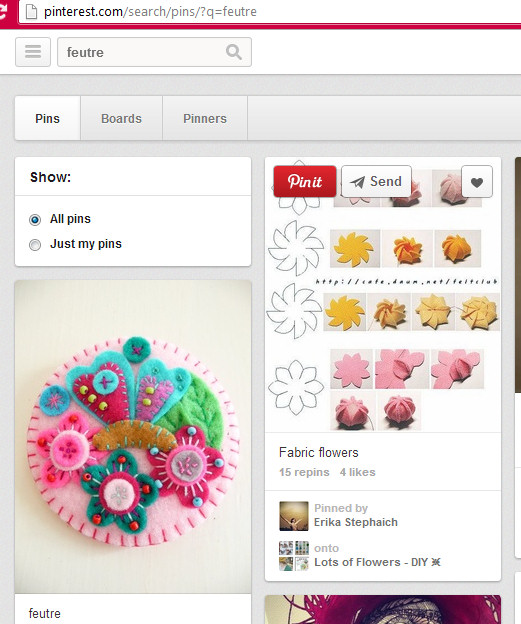 Oh! and if you're looking to get more traction on Pinterest for your own personal pins, consider including some foreign words in your descriptions to open your content to a wider audience.
Related posts: