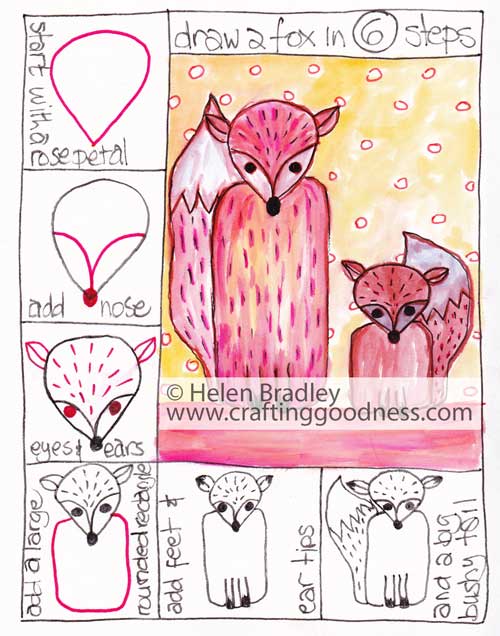 Learn to draw a fox, in six simple steps
I love to draw and I love to experiment with drawing different things. Today it is foxes. They're so cute and reducing the process of drawing them to six simple steps was a challenge I really enjoyed. Once you get a grip on the basic fox try making tall and thin foxes – mums and dads and then shorter plumper ones for their kids (technically baby foxes are kits).
This step by step can be rendered in pencil or in ink – there are no lines to erase so you're ready to go.
Then try different body poses. In an upcoming blog post I'll have some fox studies for you to show you some simple poses for this basic fox.
You can paint the fox with water colors paints or do as I did and use Tombow markers. They mix with water for water color style painting or use them as colored markers at full saturation.
Related posts: