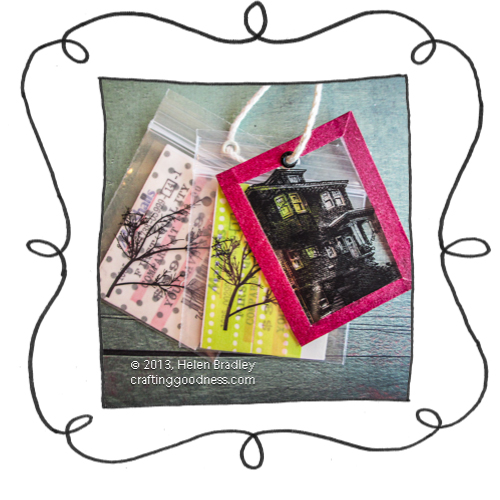 Showcase your photos on acetate with this recycled clothing tag project
This installment of the recycled clothing tag project is an idea for creating a small bunch of tags to decorate a gift or hang in your office.
You will need images printed on acetate – I use a laser printer and simple black and white images printed at a very small size on overhead transparency acetate. Other things you need are – washi tape, recycled clothing tags, small plastic bags, hole punch, string. The tags need to fit in the plastic bags.
I used some buildings for the images and fractal trees – I did a post on how to make fractal trees for craft projects here that you can use.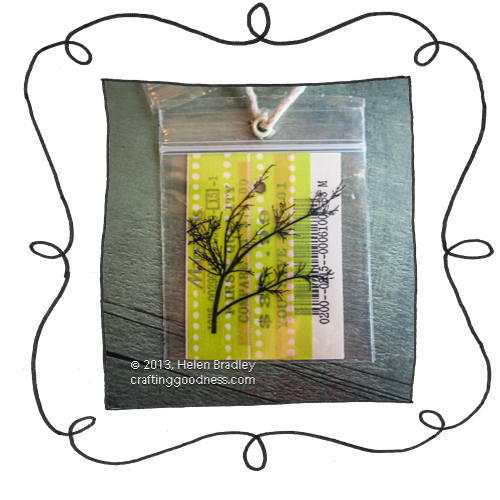 Cover the tags with washi tape to decorate. Cut the acetate images to match the size of the tags. Place the tags and acetate photos in the plastic bags and seal.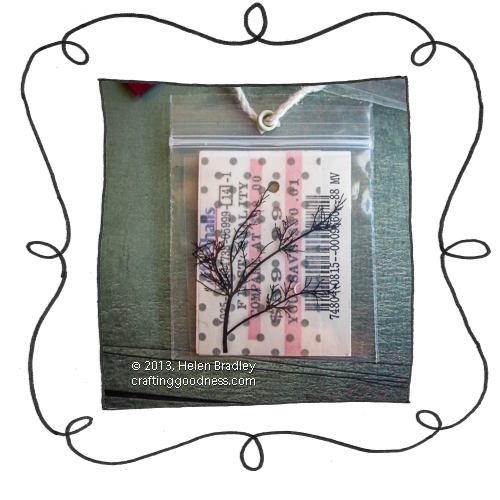 Now cut one or two extra images and make a frame around the edges of them using washi tape. Hang the tags in a bundle from a single loop of string.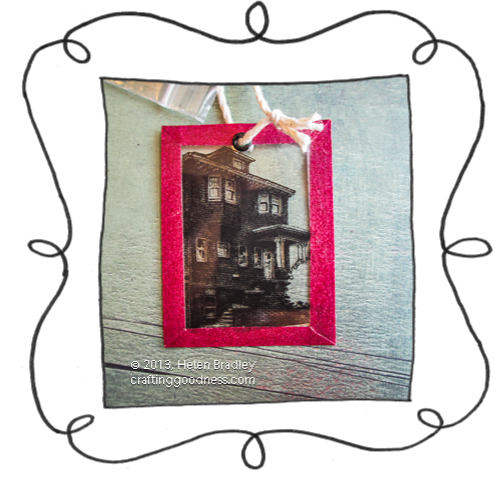 Related posts: