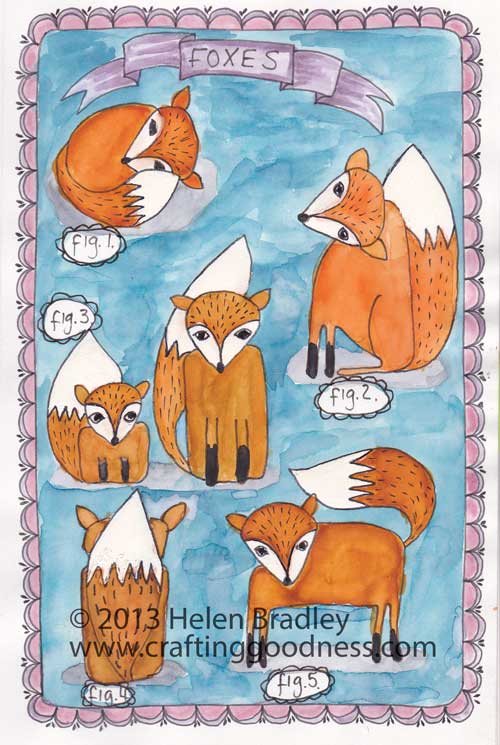 Practice your foxes with fox studies
If you've been following my blog you will  know I recently posted a story on how to draw a fox in 6 steps.
Once I've finished with a step by step like that and I have basically nailed an approach that I will use to draw a fox the next thing I do is to draw some studies of that animal. I work out what it will look like if it is sitting or standing, facing towards me, away from me, or curled up sleeping. Then I sketch it over and over to work out how I am going to draw these placements in my style of fox.
How do you work it out? Well google or pinterest are your friend here. Go search for foxes – either photos or drawings or anything that helps you get a grip on what foxes look like when they are doing things. I use these images as a reference point.
I use my fox design – so the drawings all look like "my" foxes but they are based on all sorts of fox images that I found to use as reference for how foxes bodies shape when they are doing things. The trick is to develop and keep you own style and then extend it until you know your creature a whole lot better. It's all about practice!
Here is another of my fox studies. All rendered in permanent black pen and Tombow markers.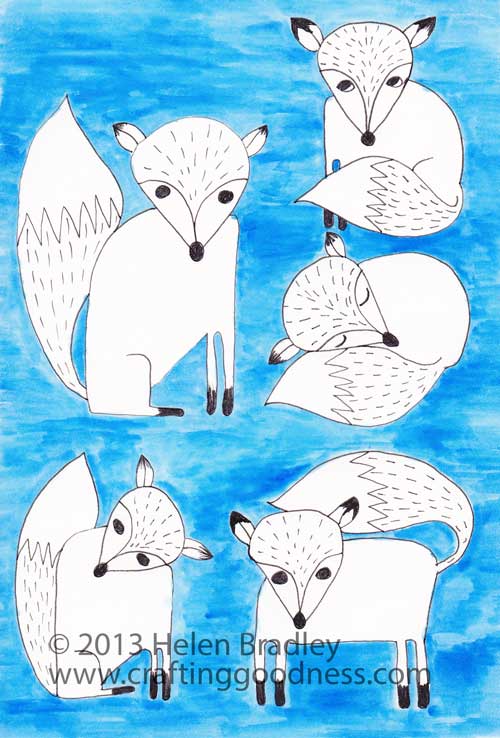 Related posts: