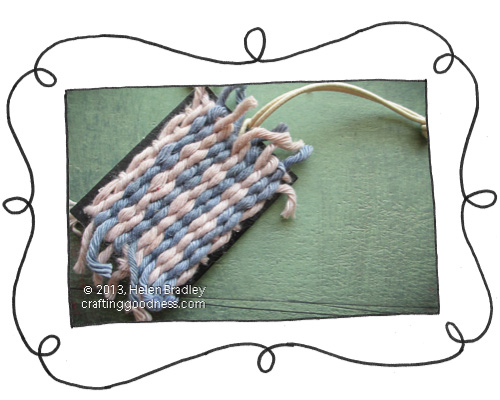 Mini weaving loom on a recycled clothing tag
Today's clothing price tag project is a mini weaving project – this time a single sided project using two color threads.
Start by punching some holes on opposite sides of a tag – you will need a stiff tag as this is a one sided project. Next string the tag by passing threads through the holes to make a line of threads – you don't need these to wrap around the back side of the tag.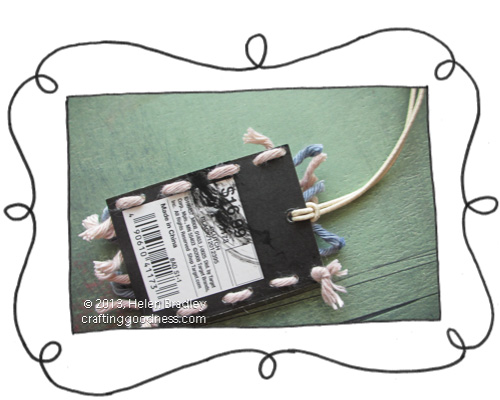 When you are done, start weaving under one thread and over the next. You can do this for one or two rows taking care that you don't pull in the edge thread when you turn at the end of a row. Cut off the excess fiber before changing colors and leave about a half inch of fiber.
Alternate colors and leave about a half inch length of fiber at the beginning and end of each color. Push the threads up towards the top of the weaving each time you work a row to make it firm so there are not big gaps in the weave.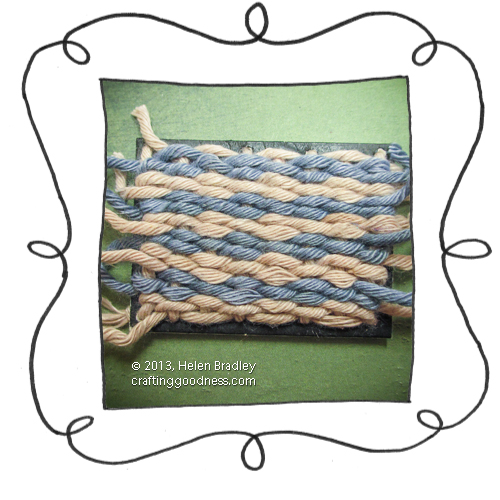 When you are done, add a thread through the hole in the tag and you're done.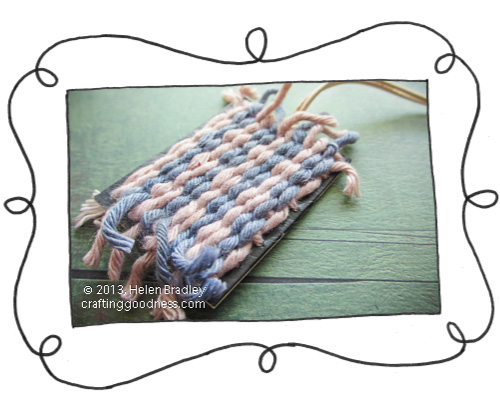 Related posts: