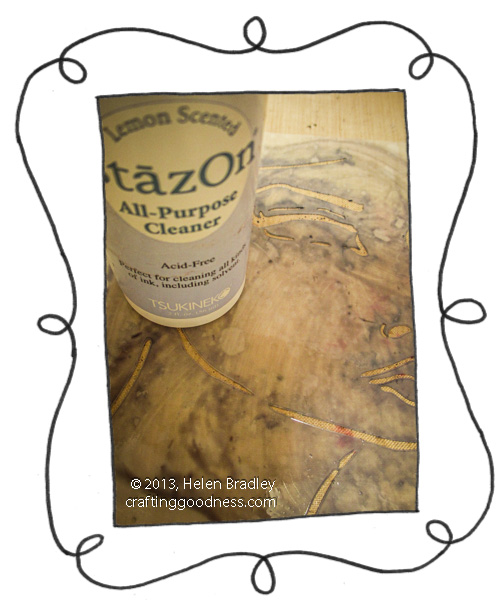 I just bought this wonderful stencil and the first time that I used the stencil I used a permanent black maker on it. The result was that the stencil was covered around the openings with permanent black marker – yep! It was permanent. Baby wipes – my go to for cleanup – wouldn't touch the ink – not unsurprisingly.
I tried some regular stamp cleaner but that didn't work – the solution was stamp cleaner designed for Stayzon Ink – Stayzon is a very permanent ink and it appears that solvents that you use to clean it off stamps also works for permanent marker on stencils.
So, there you have it, a simple way to clean up your precious stencils.
Enjoy!
Related posts: