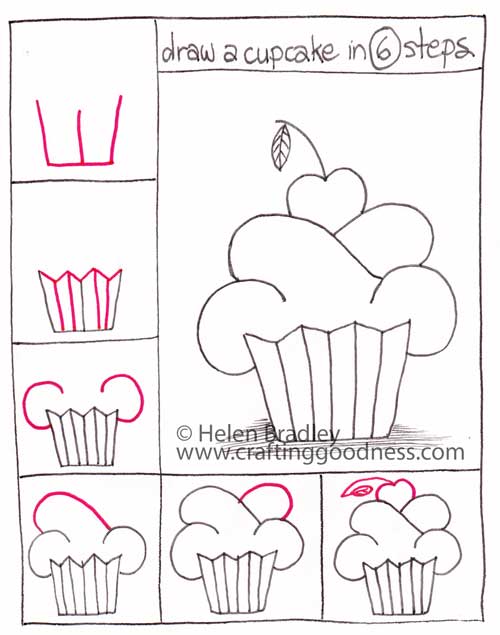 Step by step – how to draw a cupcake
Totally calorie free this cupcake design is easy to learn. It works every time (something I demand of my drawings) and requires no erasing so you can, if you want, draw it in ink from scratch.
Once it is inked (if you use permanent markers) you can paint with water colors or Tombow markers – use the markers direct on the paper or on a waterproof palette and mix with a little water for a watercolor effect.
Related posts: