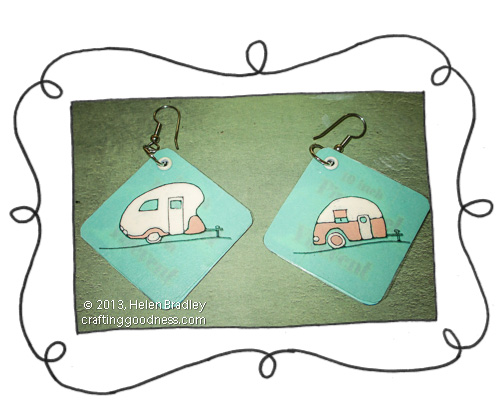 Learn how to recycle price tags into earrings
This installment of the recycled clothing price tag project covers making earrings from the tags. I've used some acetate images here – they are images that I drew of caravans. I drew them in pencil then inked them. Once scanned and cleaned up they were printed on overhead transparency paper – this is transparent acetate and it is available for inkjet and laser printers alike. I sized the images and printed them the size that was needed to fit over the tags.
The paint goes on the back of the acetate. I used enamel paint which sticks really well but you can use practically any paint as long as it adheres to the acetate.
.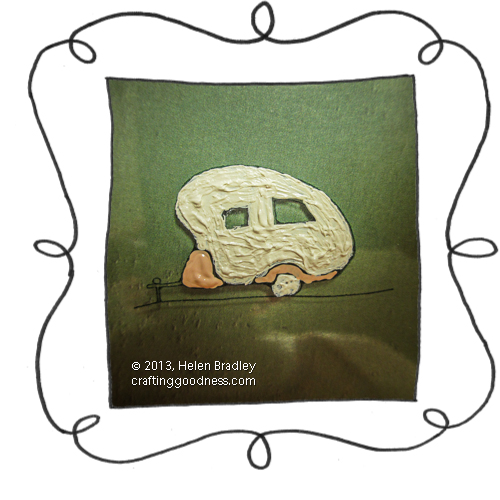 You don't need to paint too carefully because the lines on the image are under the paint and they give you a bit of flexibility.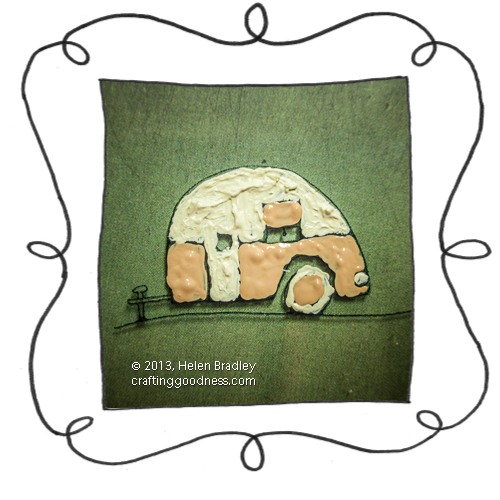 Once you are done painting and the paint is dry, you're ready to assemble.
Start by covering the tags – I used plain blue washi tape as it covers well and it is a simple solution. Cover the tags and trim the edges. Make the hole in the tags again with a hole punch.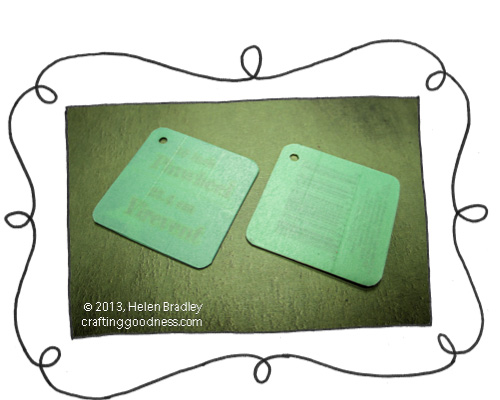 Then place the acetate images over the tags to decide on the placement. The paint side goes close to the tag so the paint is protected from being scratched.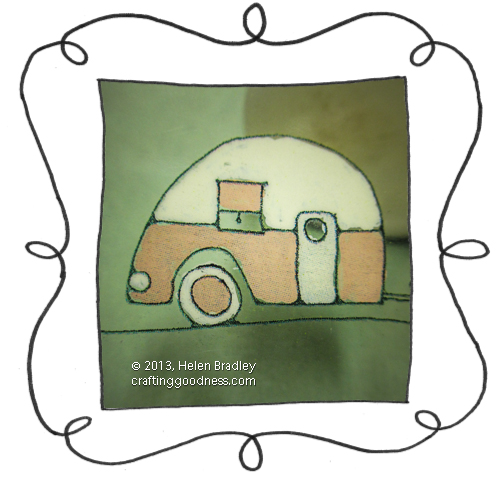 Make a matching hole in the acetate too.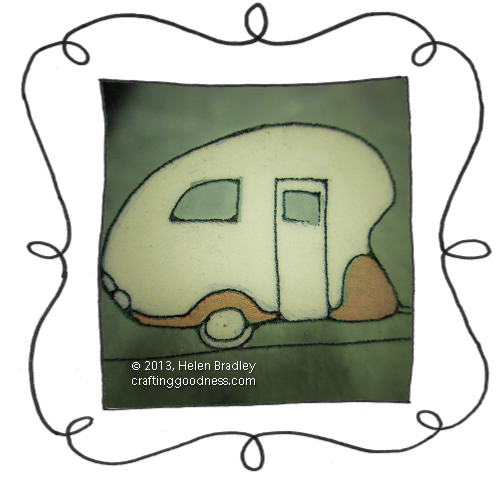 Dig a couple of eyelets out of your eyelet collection and place one in each hole – you will use the eyelet to hold the acetate to the tag firmly. It can probably move a bit if you really tug on it but it should stay firmly in place.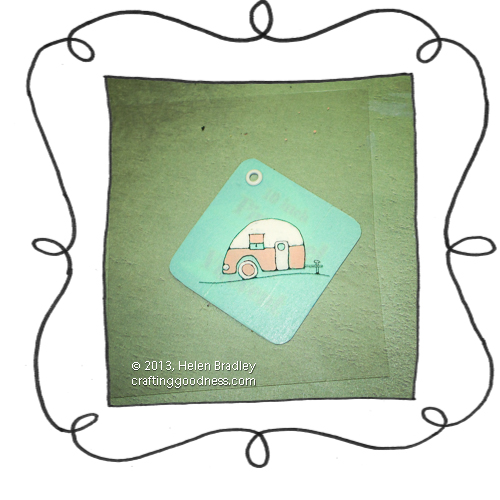 Trim the image to the size of the tag so it matches exactly.
Now add a jump ring and an earring wire to each earring so you can wear them.
Related posts: