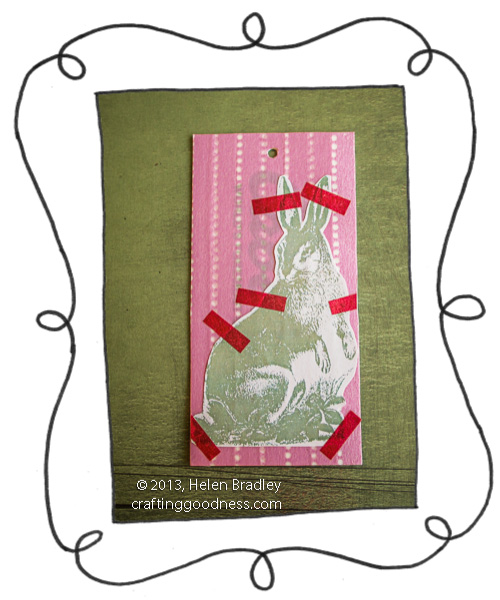 Give a recycled tag a 'taped on' art effect with washi tape and printable art
This year I fell in love with the free Easter printables from Fun.kyti.me. Here I've used one of the printable rabbits for one of my recycled tag projects.
The tag has been covered with pink patterned washi tape I just lined up lots of pieces side by side so they look like a single vintage background sort of wallpaper. Then I cut out the rabbit from the printables leaving a small margin of white around him – that makes it simpler to cut out as you don't have to get into every nook and cranny with your scissors.
I glued the cut out to the tag then cut very thin pieces of red washi tape and taped them over the rabbit to give the impression that he is taped to the tag.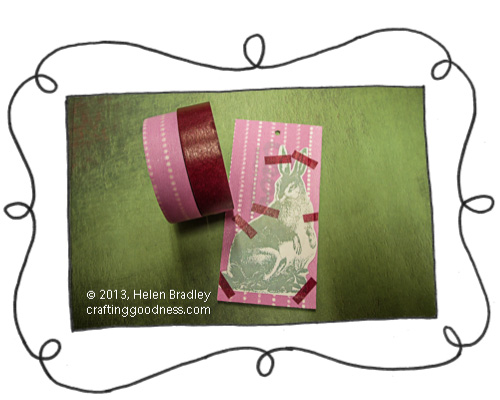 Related posts: