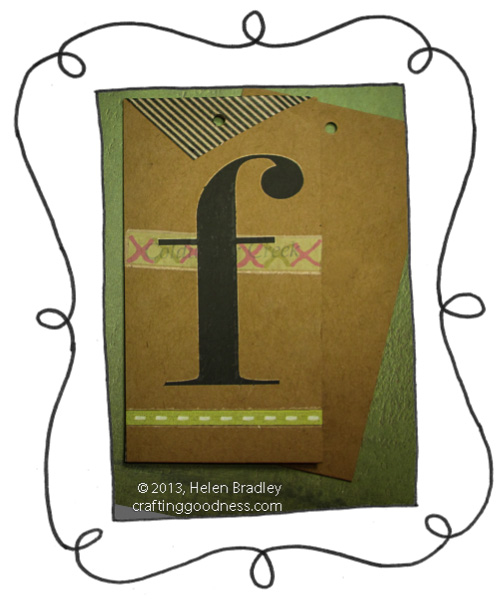 Decorate a recycled clothing tag with Washi tape, and rub-ons
Using up your stash is a great excuse for going out and getting more stuff so this recycled clothing price tag project is a great way to do just that. I've been able to use things that I like but that I just haven't found a use for before.
For this tag I used a big rub on letter from a pack of rub on letters – I just took the letter and I removed the extra words that went with it – well that wasn't in the plan but since it didn't stick to the tag properly and it sort of scrunched itself up into an untidy mess – I just got to it with an eXacto knife and carved it off.
I covered the back of the tag with striped washi tape – I did this on an angle so a small piece would fold over the top of the tag. I added some rub on elements behind the rub on letter too and that's it.
This tag would make a great addition to a birthday or Christmas gift if you use the first letter of the person's name.
Related posts: