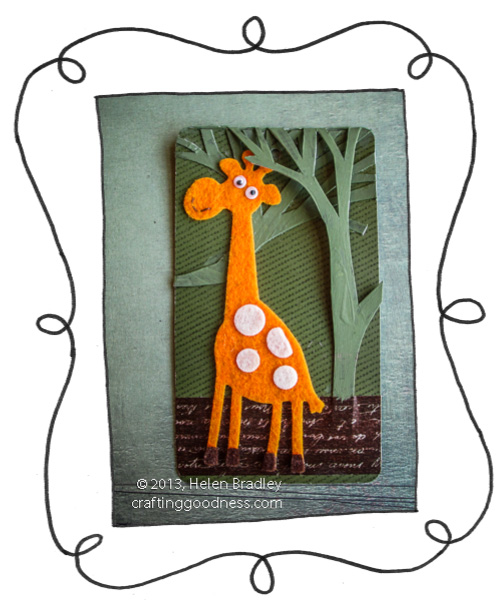 Get creative with scissors and paint to make this recycled tag
Some of the old clothing price tags I have are folded in two and so they lend themselves to more advanced projects – question is just what to do with them? This one came together pretty quickly. The tag itself was green and I had some really cute felt animal stickers from Sassafras Lass – a company that has change direction but before they did so they used to make some really amazingly fun stuff.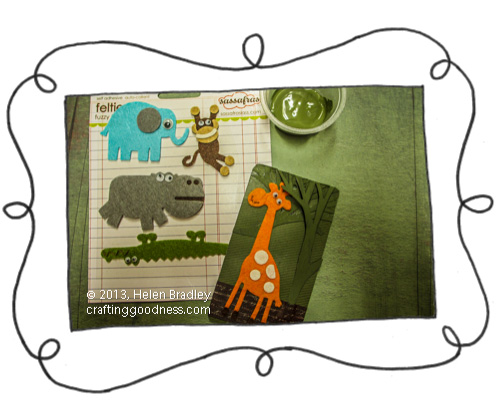 Here I drew a tree on the front of the tag and cut it out and painted it with green paint. It was all just a bit too big so I cut half of the tree off and then adhered it back onto the tag. Then I added the felt giraffe over a piece of brown printed Washi tape.
This was a fun project which displays a lot of dimension for a tag – there is the back of the tag, a tree branch, the felt giraffe and then the tree itself. I like that the giraffe's head is behind the tree – just enough to suggest that he is peeking out from behind it.
Related posts: