Recycled kraft tags make a fun background for lots of cool effects
Like the last recycled tag project this one uses a recycled kraft cardboard tag. Here it is combined with a metallic rub-on set of lips and some metallic text.
I wanted something to add to this tag to cover the text on it and a perfect foil (excuse the pun) for a foil rub-on is something flat and textured – here I used some 7 Gypsies Gaffer tape – I have had this roll of tape forever and I am so not looking forward to the day it runs out – it is one I love and I use a lot.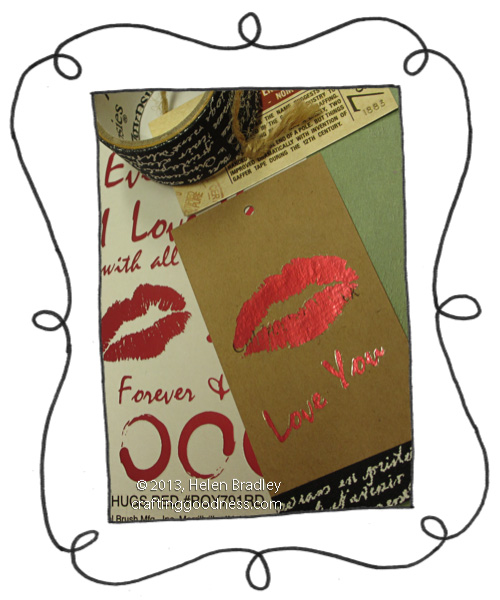 Related posts: