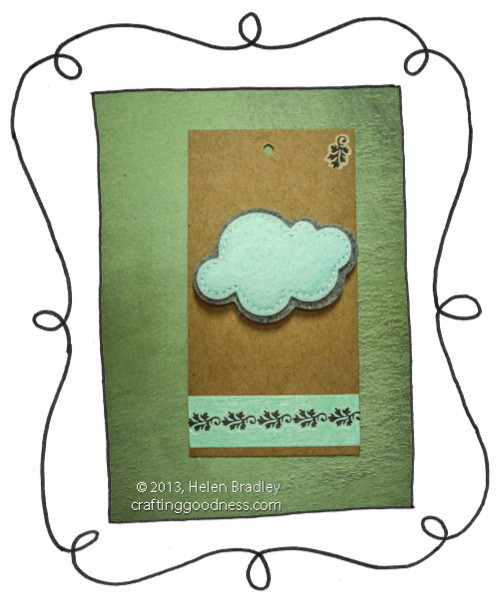 Rub-ons and felt stickers meet in this cute recycled tag project
Today's recycled tag project combines dimensional felt stickers with a recycled clothing price tag, washi tape and rub-ons. It is another project that I loved doing because it is so simple to make and I really love these dimensional felt stickers but haven't found a use for them until now.
The tag is a recycled one from ColdWater Creek – I added blue Washi tape to the front of it to cover the writing on it and because it didn't cover it particularly well I added some small flowery rub-ons to the tape. I also added a single flower rub-on to the top right of the tag. then it is a simple 'peel and stick' process to add the dimensional cloud sticker.
You can write a message on the tag or just swing it from a gift along side a card. It's simple but effective and would look good made up as a matching pair or threesome.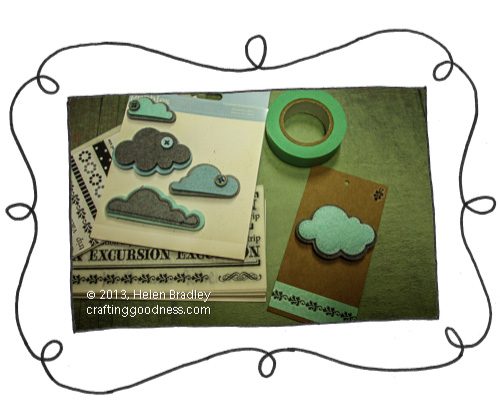 Related posts: