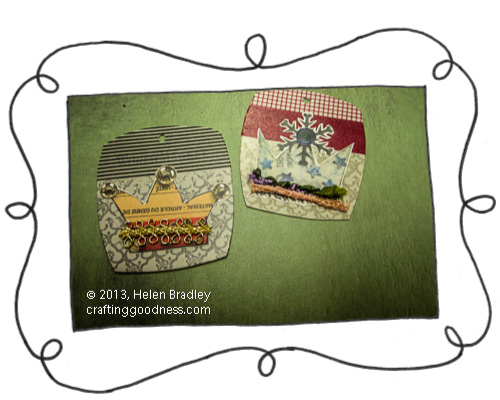 Collage a recycled clothing tag
Today's I have a set of cuted recycled clothing tags – these are collaged with some printed elements from ArtChix studio. These crowns came on a letter size sheet of cute crowns and I found two that fit perfectly on the tags. The tags are covered on the back with Washi tape – one of my fave crafting supplies – it is so handy and fun to use.
On the front is some more Washi tape this time from a supply I purchased at Sekaido in Tokyo – Sekaido is a huge 5-6 floor craft and art store that I spend hours in every time I get to Tokyo – they have awesome things there that you don't find anywhere else. And the gum machines, instead of gum have capsules that contain little plaster Greek gods and famous composers. But I digress!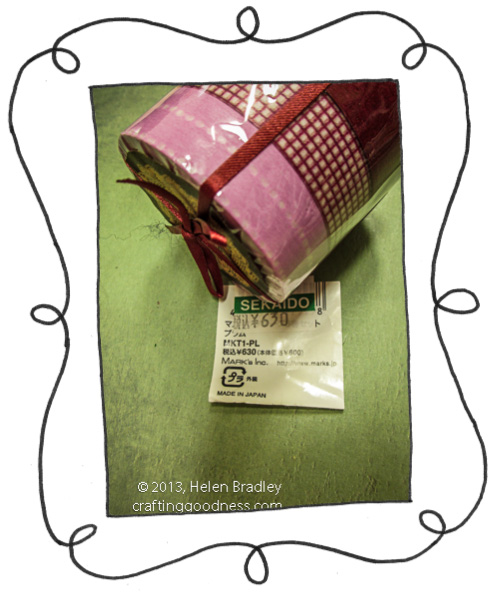 I cut out a couple of crowns and adhered them to the Washi tape surface on the tags. Then I added some trim on the base – to make sure it stuck quickly and effectively I used Ranger Glossy Accents – it's a great way to glue stuff on so it stays in place.
When you look at clothing and pricing tags as mini canvases there is so much you can do with them and mini collage pieces are just one of them. Stay tuned for more…
Related posts: