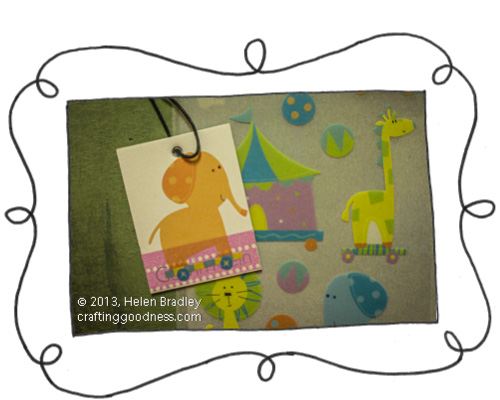 Raid your sticker collection to make recycled tags for a baby shower or gift for a newborn
For this recycled clothing tag I grabbed a couple of Calvin Klein tags – they are white and very small and thick. I covered the entire tag on the back – I had to cut the tape to get it over the hanger because it was all bonded and couldn't be undone. If there isn't a lot on the back of a tag sometimes I won't cover it entirely but these tags really needed it.
Then I dug out some old EK Success Vellum stickers. They have a circus theme and they're pretty cute! I added a strip of washi tape across the bottom of each tag to cover the name on the tag and then added a sticker to each. Perfect! And simple!
Why not make a couple of these and then tie them together and use to decorate a gift for a newborn or a baby shower? Colors like this and kid themed stickers work well together.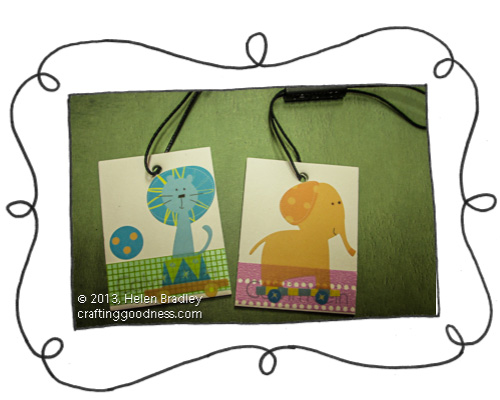 Related posts: