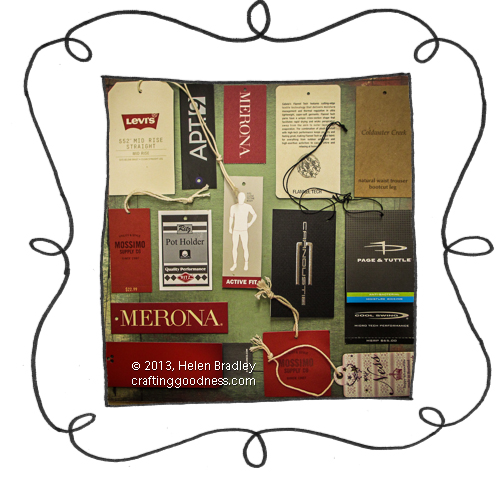 Welcome to the Recycled Clothing/Price Tag Project
I have a friend who collects clothing and interesting price tags for me and I collect the ones I get so I have a large bundle of them.
Occasionally I'll use them in a project – I have an almost finished scrapbook project which has them hanging from a jewelry tree and they appear from time to time in various mini books and other art work.
However, my pile of tags is growing so I decided to undertake the big recycled clothing tag project. In part this came about due to the paucity of information on the web – Seriously? Practically no one talks about how to reuse clothing and price tags. And even Pinterest – the obvious source of all things cool and wonderful has precious little info on what you can do with them.
So, in the interests of filling a gap in recycling how tos here is my take on recycling clothing and price tags. Over the next few weeks I'll be giving you some cool ideas for how to recycle them.
In the meantime, why not get to work and dig out all the clothing tags that you have stashed away. Take a good look at them. Fall in love with their cardboardy goodness. You will find they come in lots of cool shapes and colors and some still have their strings attached. Some don't have string but they might have a sort of plastic handle – some come folded and others are made from multiple pieces.
Pull out the coolest ones you have to work on. I like to grab a few bundles of the same tag as they let you make a matching set and some 'one offs' that look interesting.
I also suggest you dig out your stash of Washi tape. Why? Well first of all you'll never ever use it all up – there is so much washi tape on a single roll so this project is a good way to put all your Washi tape to work. Second – Washi tape is sticky so you can cover the backs of the tags without having to use glue – your fingers stay clean, you get great coverage without mess and – well – washi tape just basically rocks!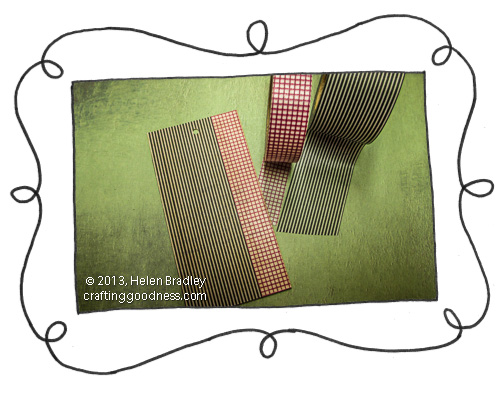 To cover a tag, cover it liberally with Washi tape and extend the tape well over the edge of the tag. Then flip the tag over so the front is facing you and the Washi covered back is hidden. Now cut around the edges to get rid of the excess tape – it's much easier to cut nice and close when you have the tape away from you – who knew?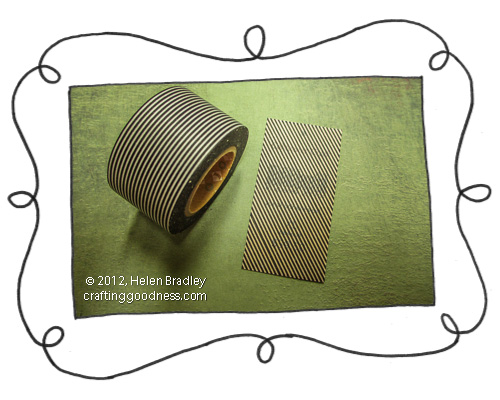 Ok, cover some tags and get ready for the next post. In fact – forget about that – why not make your first recycled tag using Washi tape? It's a cool way to reuse your tags – just cover both sides with Washi tape – punch the hole out and you're done – yum! Here I got to use some Parisienne Washi tape I got in Japan and some cloud and heart tape I got on Amazon.com. The brown and light turquoise blue colour combo really looks great.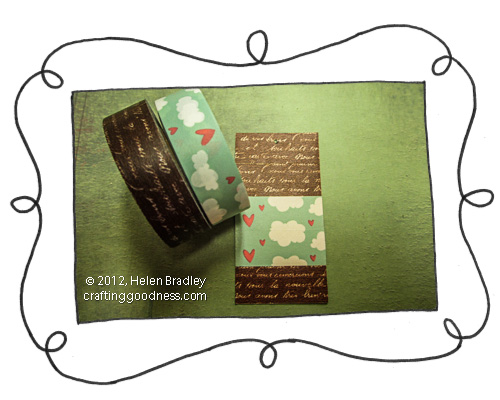 Related posts: