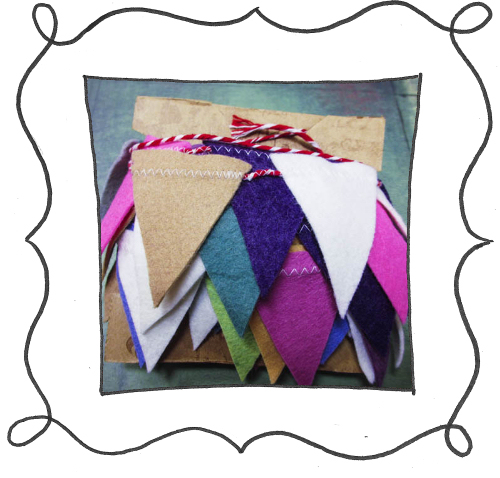 Bunting made from felt and bakers twine is easy and fun to make.
I recently wrote a post showing how to make it over at the Craftsnthings blog and you can find it here.
I used it to decorate a showcase at a recent show. I had a very tall space to fill and I was concerned that there would be insufficient product to show. So, I made about 10 yards of bunting from felt to hang around – it filled the space and was easy to make. Wind it up carefully when you're done and it will survive quite a bit of handling so you can use it over and over again.
Related posts: