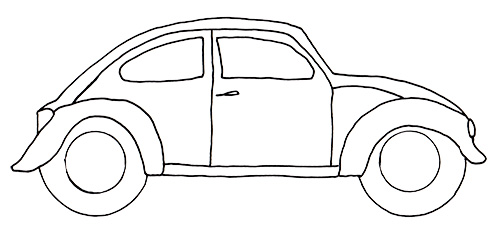 Download a free VW bug crafting template
I've been drawing and crafting  a bit lately with VW bugs and along the way I created a great template to use for your bug inspired projects.
It has been filled where necessary so you can cut it from felt or make it in paper or clay.
Here is what it looks like, and click here to download your free pdf copy. BTW I love  tweets so if you're so inclined, please tweet this link!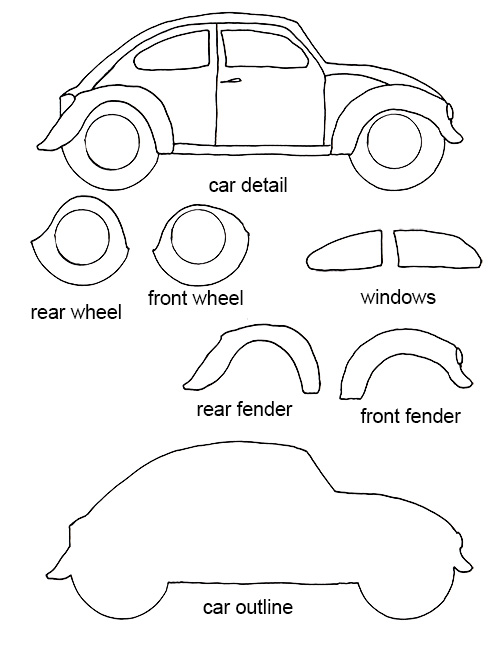 Related posts: