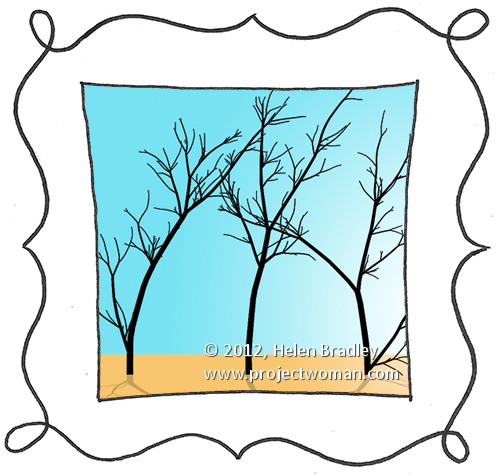 Download this app and make  fractal trees to use in your art
I've been designing some how to draw features for the blog. While I was doing some research for one of the  posts which is on  creating fractal trees, I found this absolutely wonderful app. What it does is to make your trees for you.
It is called Context Free and it is open source, you can download the Windows installer here:  http://www.contextfreeart.org/mediawiki/index.php/Download_page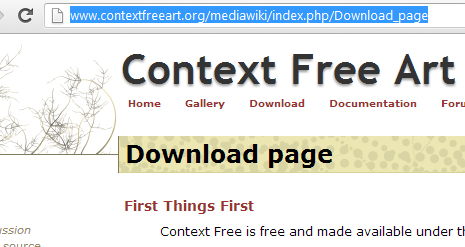 Download the program and install it and run it. When you do, choose Examples and select Demo1. Immediately a set of trees will be drawn for you.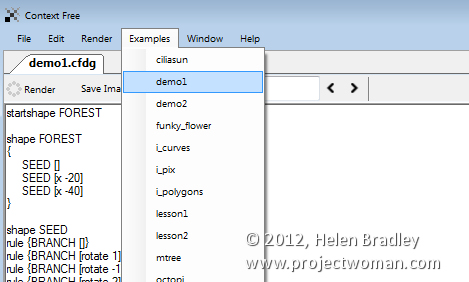 If you click Render on the toolbar each time you do so a new set of trees will be rendered for you.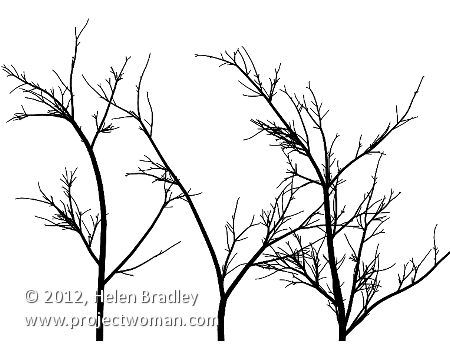 You can vary the trees by altering the code. It doesn't matter too much that you don't know what's happening just try some other values in the lines such as those that say rule4 and so on. You can't break the program. Well actually you can but you just start over and it's all fine.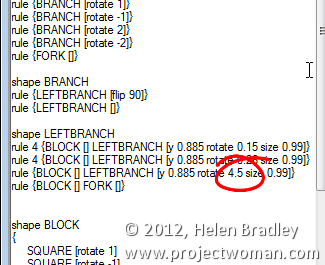 If you like the look of a tree, note the letters on the toolbar – they are the randomization letters that let you render the tree again in future – though you'll also have to re-enter any of your changes or save the new code!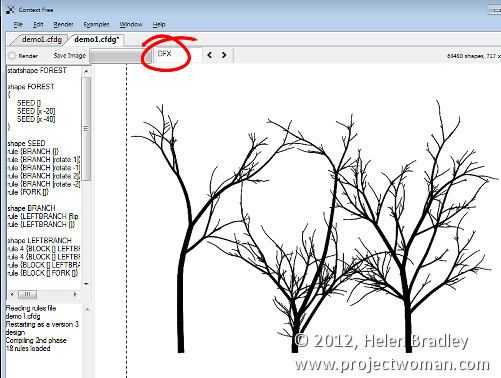 If you want a transparent background – and you probably will – here's how to make the background transparent in Context Free Art:
In the top of the code, just after the startshape FOREST line type this:
CF::Background = [hue 120 sat 1 b -0.5 a -1]
You have to set a background color to something – here it is green, but the a -1 bit sets it to transparent.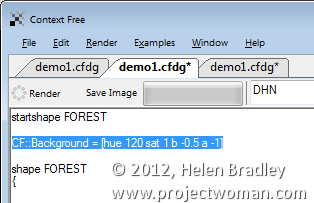 So now your trees look like this: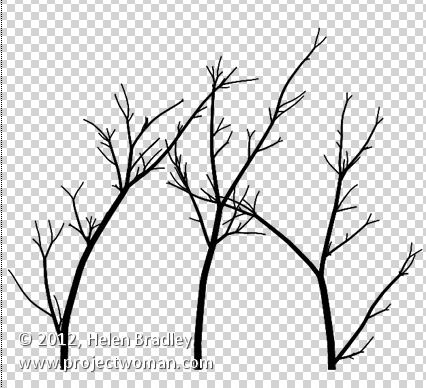 You can also choose Render > Render to Size to choose a size to render the trees to – so you can make the final image larger.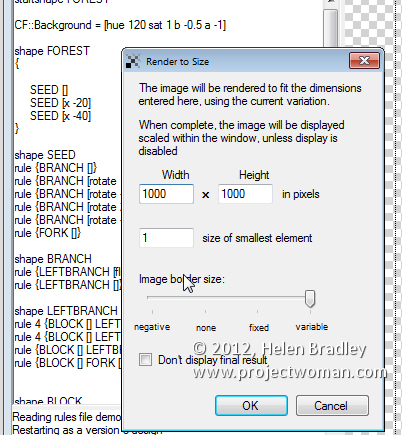 When you want to save a tree design choose Render > Save Image and you can save it as a png file as this saves transparency – which is something that the JPG format will not do.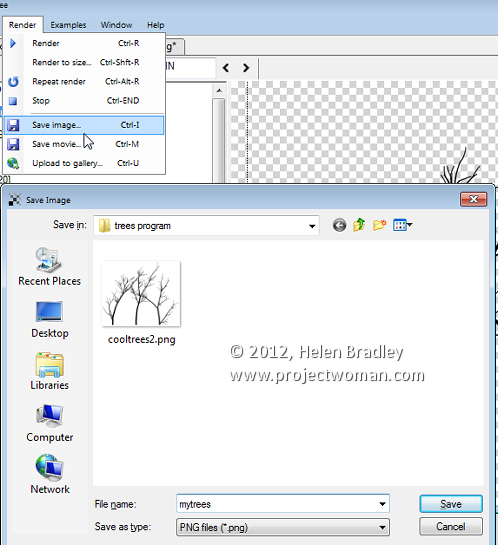 This allows you to do all sorts of things with the tree later on in other software such as Photoshop: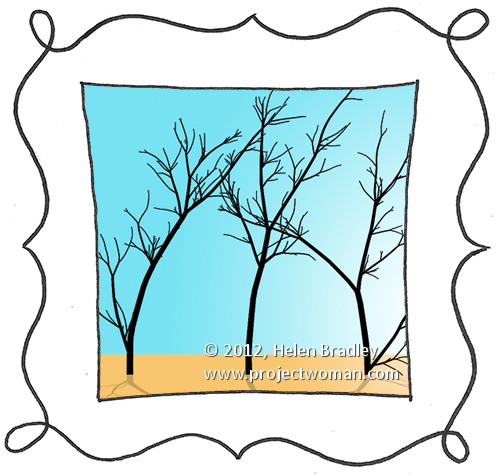 Related posts: