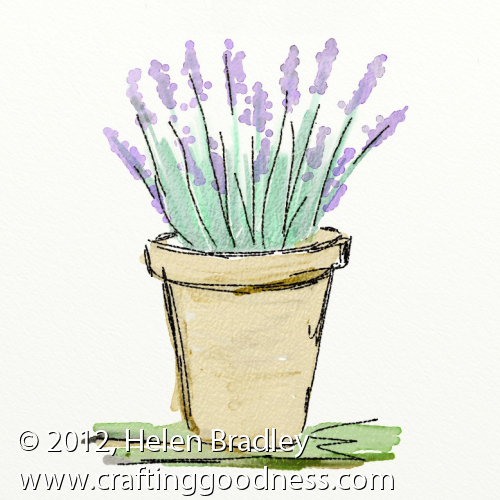 I painted this image in Art Rage on the iPad.
One cool feature of Art Rage is the ability to paint water painting style strokes. To do this, you'll select the watercolor brush which is the one that has the pointed tip.
From the options for the brush you can select an option such as Just a Spot, Delicate on Dry, Dried Strokes or Low Blending. Any of these will give you interesting results as the paint then interacts with the paper and other paint on the canvas.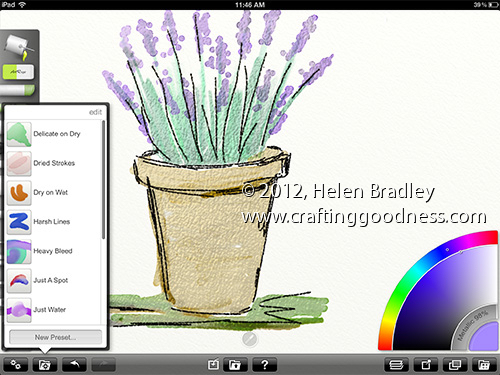 Then select the brush size and a color and start painting on the image. Here I used the watercolor brush and some pencil lines drawn with the pencil tool.
The finished result is a watercolor style image. However I ran into some problems with this image because I didn't leave enough room at the top of the canvas for the image to "breathe".
Although you can't see it in the final image this is what the image looked like on the iPad.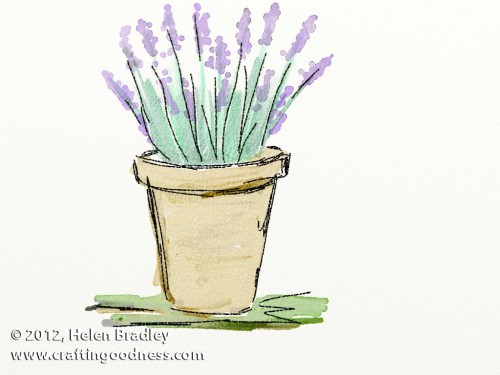 Over at my Photoshop blog there's a solution to this using Photoshop and the new Content Aware Fill tool to create some empty canvas to fill the missing area.
In future I'll be a little more careful about planning ahead, but there's always Photoshop if disaster strikes.
Related posts: