Before I start, this needle case has a cool story. The inspiration for it came to my friend Anna by way of a relative whose name was Lady May and who lived in Carmel. Anna was named for Lady May's sister Anna Jack. At the time it came to Anna she was living in New York but now Anna lives in Carmel so her needle case has done a full circle from Carmel to New York and back to Carmel. I think that's totally cool so I set about to use Anna's needle case as the inspiration for my own needle case project. This time I chose to mimic the functional design, another time I plan to mimic the embroidery.
I started with some circles of felt approximately 3.5 – 4 inches diameter. I don't lose too much sleep over making circles – I just grab the nearest round container and use it to trace a circle onto paper. Then I pin the paper to the felt and cut.
In this case I cut circles of tan, blue and a sort of sand color felt – two blue, two tan and one sand. I selected some embroidery floss – I use DMC size 5 and I chose brown, an orangey tan and a sand color. I also dug into my stash to find a really nice abalone shell button.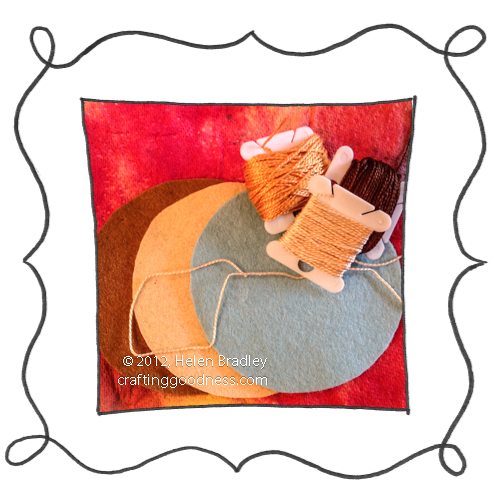 The first step was to embroider the cover which is one of the blue pieces. I embroidered some flowers using a range of stitches including lazy daisy and straight stitch for the small flowers. There are French knots scattered throughout and some simple seed stitches as well. For the second largest flower I used lazy daisy and a woven wheel which is just long stitches and then weaving around them. For the large flower there is a combination of lazy daisy and some straight stitches in the middle, French knots and then a blanket stitch and the outside is a chain stitch.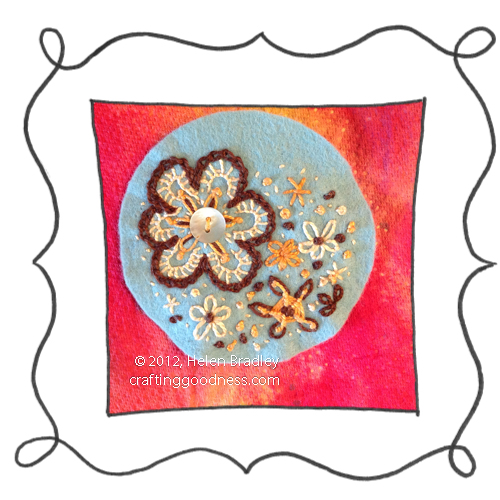 Once the embroidery was complete for the front I turned my attention to the back. Here all I did was create concentric circles of chain stitch in the colors that I'd used. I used tan and sand then tan, dark brown, tan, sand, tan, dark brown until I'd filled the shape.
To make sure that the chain stitch went pretty much in circles I created some hollowed out templates that I could pin to the fabric to give me a guideline as to where I would sew. The result was a better set of concentric circles than I'd been able to do so in the past as sometimes they get a bit more like ovals than circles.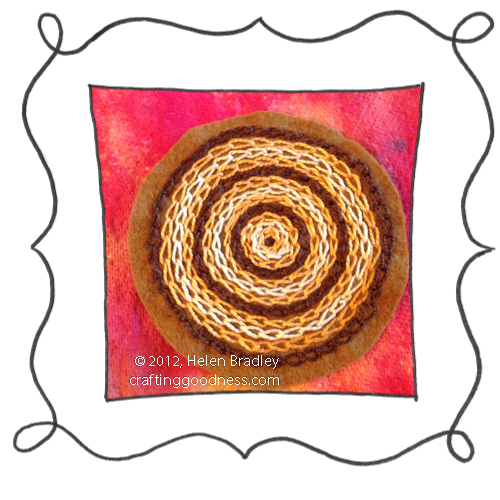 Once I'd done this I needed to trim the pieces to size. The covers had come down a little bit in size as a result of the stitching so I lined all the pieces up and trimmed them until everything was the same size.
I pinned the two pieces of brown felt together back to back and stitched around with blanket stitch – leaving just a piece about 1.5 inches not sewn at the very top where it will all be hinged later on.
I then pinned the blue pieces of felt together back to back and pinned it all to the back with the sand piece sandwiched between the back and front.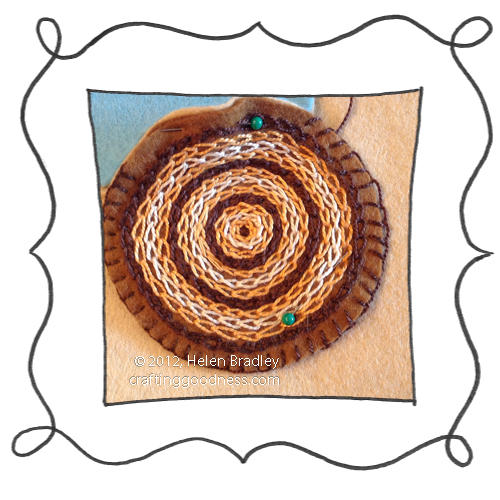 I then stitched around the blue pieces with blanket stitch and at the point where the back hadn't been stitched, this time I stitched through all 5 pieces of felt. This not only joins the pieces but you also get the impression that the blanket stitch on the front is continuous as it runs all around the piece. This is the front: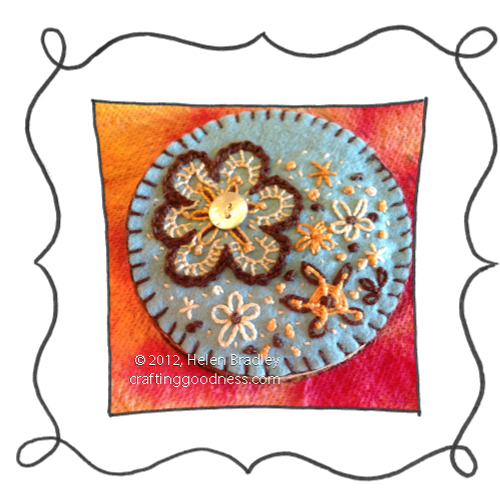 And this is the back: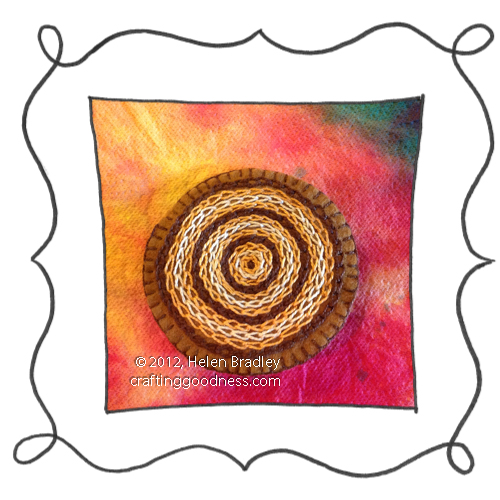 And this is the inside: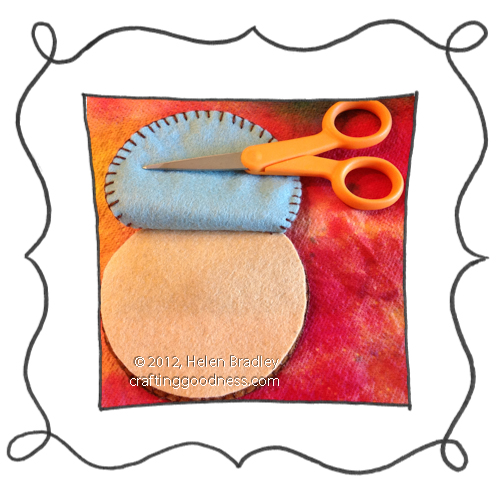 The result is a small needle case with the embroidery hidden by backing pieces and a piece of felt in the middle in which the needles will sit. I love the design and the colors and I'm planning to make another one really soon.
Update – more needlebook goodness awaits you
One of the people I follow on Twitter Johwey Redington has her own version needle book here – it's way more detailed than mine and I just love it. Why not head over there and check out her detailed how to?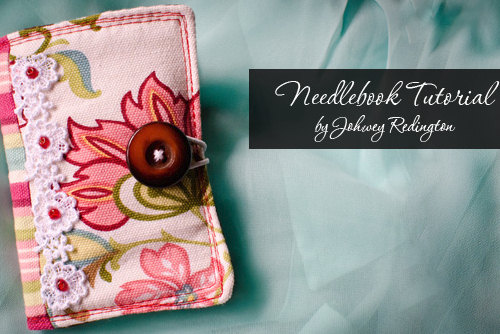 Related posts: