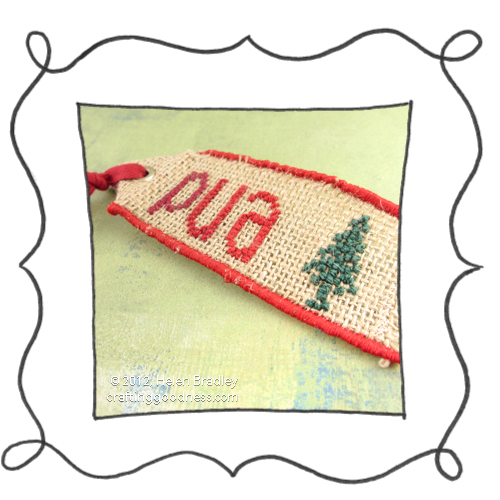 Make these cute burlap tags to gift your handmade Christmas gifts
Around our neck of the woods, handmade is all in for this season. In the spirit of making handmade items and hand baked goods this holiday season I've been making tags by hand too. I lucked on a heap of burlap ribbon at Cost Plus. Some of it is seamed on the side with green or red and some – that I haven't used yet – is made with burlap on one weave and a plastic on the other – all in all very cool stuff and it comes in 5 yard lengths so you get a lot of tags for that!
Burlap is great for embroidery because you can do cross stitch on it. So I hunted down a cross stitch alphabet, adapted it to my burlap so the letters would be tall and thinner rather than short and squat and got to work. So far Anna, Leah, Judy and Pua are in line for tags!
I added a small cross stitched element to each tag – some are getting trees, some reindeers and some holly.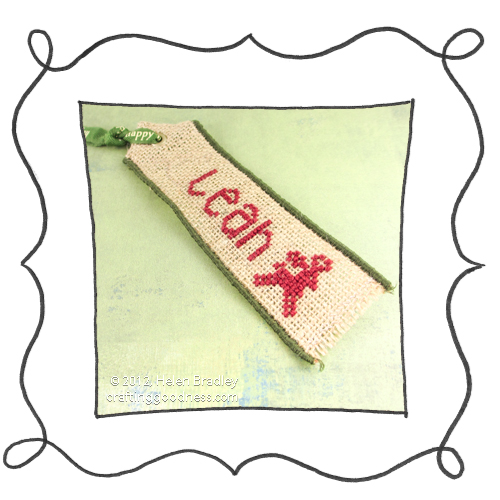 Then I hunted out some things to fix them with. I found some old Making Memories Christmas ribbon and some soft red fiber. I also found some soft string that works too.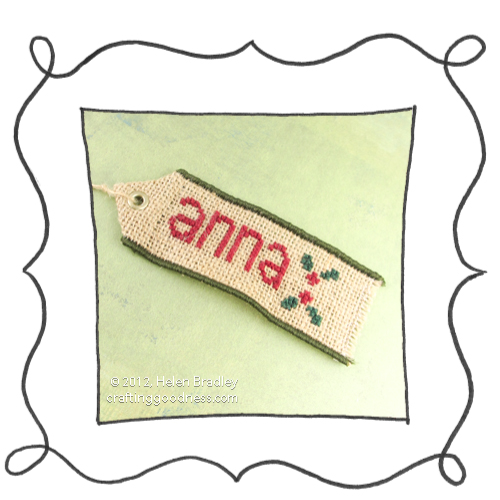 The tops of the tags are folded and fixed to a point with large eyelets – the type you get in the sewing aisle not the scrapbooking one. I made the holes for them and fixed them in place with my Crop-o-Dile – gotta love that tool it makes holes in just about anything and you can set really big eyelets without having to hammer anything.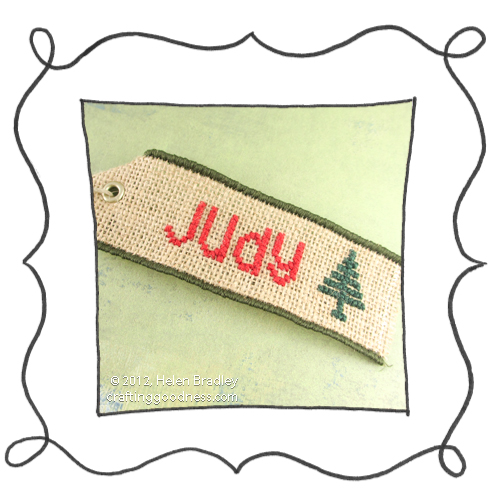 Related posts: