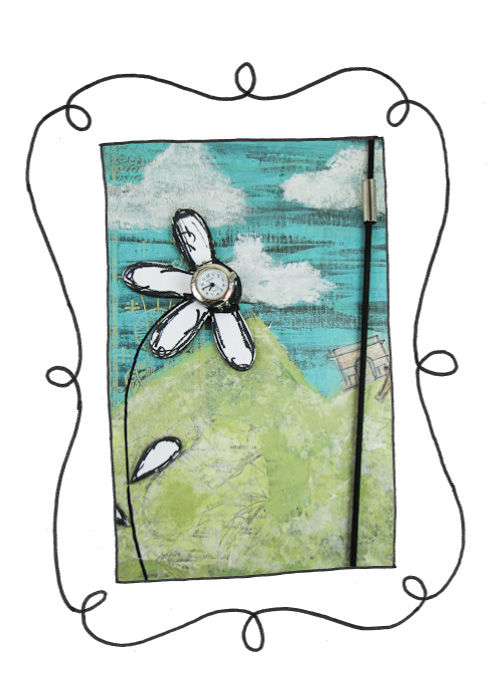 I love the potential of a Mead notebook – they are simply awesome to work with. For this one I painted it black to begin with then painted the sky blue and wiped bits off so there were mixed bits of black and blue. Then I pasted some papers over the bottom of the book to make the hills and painted them green. I pained on some white clouds too.
I added some simple hand drawn style illustrations of the Eiffel Tower and other buildings. Over the top I added a white chipboard flower and leaf and marked around them with a Sharpie marker and drew the plant stem in with a Sharpie.
Finally I glued on a watch face – so it always tells the time and added a piece of elastic I had left over from some other project.
The project makes a great journal to take on a trip and the added bonus for me is that because I never carry a watch with me my journal always tells the time.
Related posts: