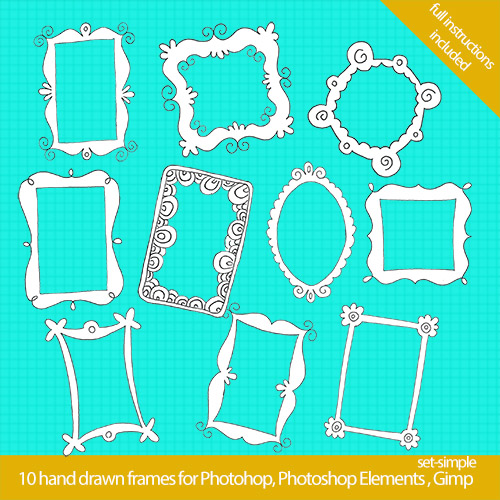 One cute idea that I'm seeing on the web right now is hand drawn frames used for blog posts. For example, design doyen Jenny Doh uses it over at her blog.
I just loved the idea so much that my trusty assistant and I got drawing and made a few sets of hand drawn doodle style frames for you. You'll find them here at Projectwoman.com - the frames cost less than your morning cup of coffee – in fact if you drink coffee like I do then you could buy all the sets and still have change from your day's Starbucks bill.
The frames include hand drawn scroll-like frames, some Zentangle inspired frames, some floral frames and lots of others to give your blog posts a lift.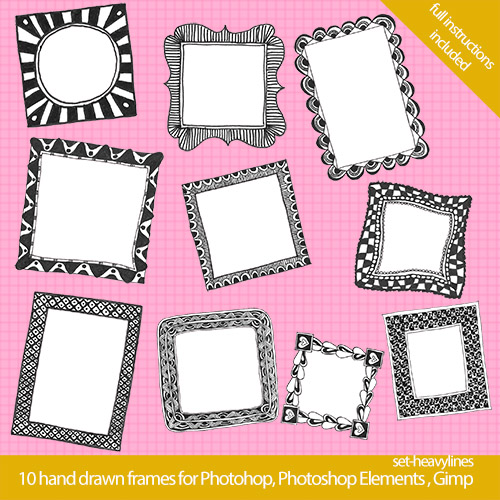 Also included in each of the packs – which by the way contain at least ten hand drawn frames in each .99 cent pack – are instructions for using the frames to frame your photos in Photoshop, Photoshop Elements and the Gimp.
I know you'll find there is something for everyone and now you  have no excuse for boring old blog posts anymore.
In fact you'll see I have already grabbed one or two of those frames to use in my own blog posts.
Related posts: