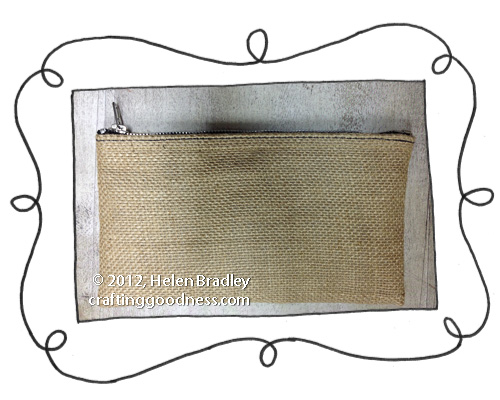 If you've been following my blog you're know that I've been embroidery burlap pencil cases that I picked up at Target in the one dollar bin. What concerned me was that as cute as those pencil cases you might be disappointed because you can't find the pencil cases any longer at Target. I have to say I was bummed the other day when I checked my Target and realized they were all sold out.
So I set about determining how to make a pencil case that you could use for embroidery. Starting out you'll need:
Burlap fabric (approx. 10 x 9)
- 8 inch black zipper – ideally an open ended one
- Fabric stabilizer –  I used blank Craft Fuse
- Black cotton thread (I also used some cotton that matched the fabric color)
- Sewing machine
- Pins, scissors etc..
- Iron
Start by ironing the fabric stabilizer to the back of a piece of burlap. My burlap was slightly smaller than the stabilizer which worked pretty well as it meant that it was completely covered.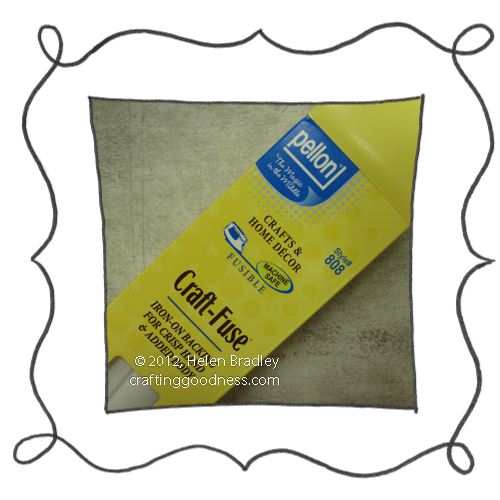 Then cut a 9-3/4 by 8-3/4 inch piece out of the burlap. I was able to use an edge as part of my design but it doesn't matter if you can't.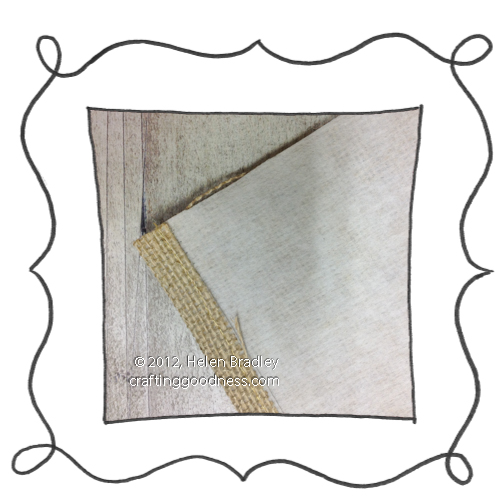 Then on the short edge fold under a 1/2 inch seam and iron. Do this on both sides of the piece as this is where the zipper will go.
I found it useful to tack along that line with some matching thread which I'd intended to pull out but in actual fact as it was left in. Tacking this edge makes it easier for you to apply the zipper.
Pull the zipper apart into its two pieces and pin it so one piece is under each of the folded edges. (If you don't have an open ended zipper – and yours won't split in two, then see the tip below)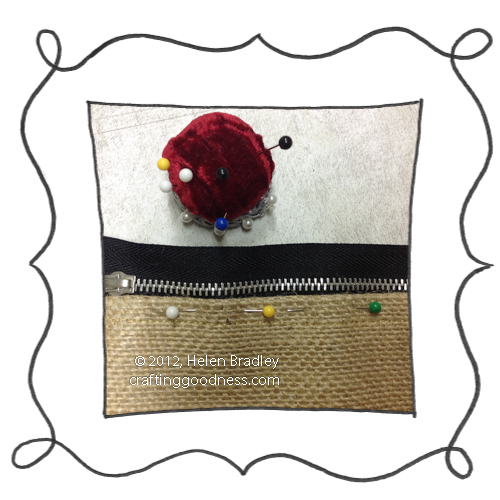 Machine sew in place.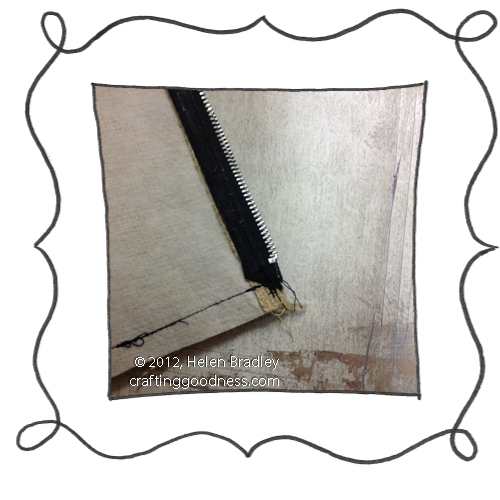 Once you have the two pieces of the zipper in place you can reattach the zipper to itself. You'll do this with the pencil pouch inside out. Just slot the base of the zipper into position and pull the zipper pull a couple of cogs forward, don't fully zip it up because you'll need to use this opening to turn it.
Pin the side seams together sew with machine stitching.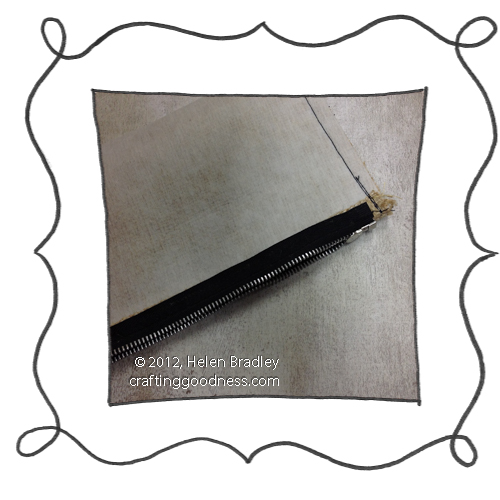 When you're done turn the piece inside out pushing into the corners to make a good rectangular shape and iron to finish.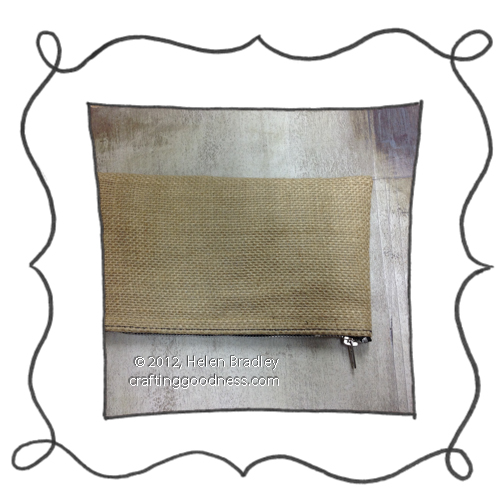 The result is a functional burlap pencil case that's nice and stable with a good inside surface.
Now that you have your burlap pencil case you can go ahead and embroider it. While it's not a one dollar project it still is a fairly inexpensive project and dead easy (and dare I say it?) fun to make.
Tip
If you don't have an open ended zipper then you'll need to cut the burlap into two pieces, attach the zip and sew an additional seam along the base of the piece. It'll work just as well but it is an additional step.