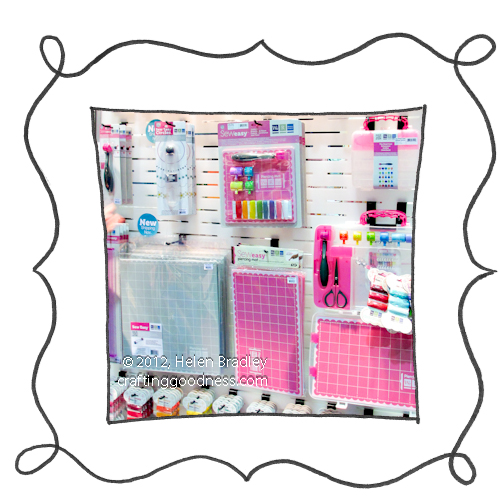 One of the things that we saw a lot of at CHA was tools for sewing that don't require you to know much about sewing at all. From We R Memory Keepers http://www.weronthenet.com/ comes the Sew Easy range of tools. These include stitch piercers in a range of designs from scallops to hearts, flowers and zigzag. All you do is run these tools across your cardstock and a pattern of holes for stitching is created automatically for you. You can then stitch in the design.
We R Memory Keepers has an entire range including a Sew Easy Starter Kit, packs with multiple colors of floss/twine in coordinating colors packaged all together. If you've ever gone to buy thread at the store you'll know that buying small quantities is a pain and We R Memory Keepers has this all sorted out for you with their new Sew Easy product line. There is even a Sew Easy circle designer which lets you create circular designs using their tools.
There's a lot that's smart about this new range and sewers and scrapbookers alike are going to love it.
Related posts: