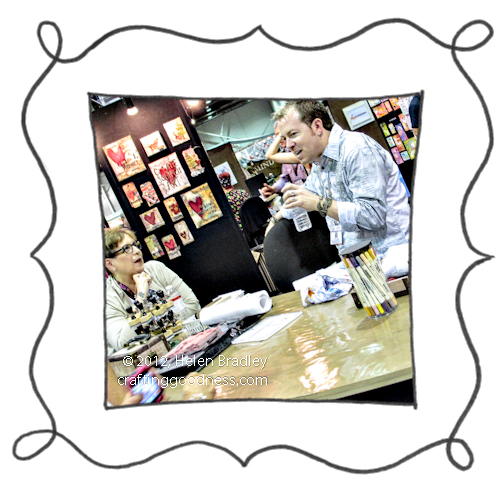 Ranger, home of Tim Holtz and Claudine Hellmuth always has cool new stuff at CHA and great make and takes with these two artists. This Summer the big news was Stickles Glitter and Studio minis.
The stickles glitter is a range of fine dry glitter in colors to suit any project.
Also new is Claudine Hellmuth's range of open stock Studio Mini Acrylic Paints and Mini Art Mediums http://rangerink.com/ranger-press/claudine-hellmuth-studio-open-stock-mini-paints-mediums/. Now you can grab your favorite colors and mediums without needing to buy an entire set of five.  These come in handy .5 oz bottles ideal for sampling colors, they are travel size and you can easily take them to classes and crops.  The bottles include a needle-nose applicator tip that makes dots, squiggles and lines, or you can use a paintbrush for wider coverage.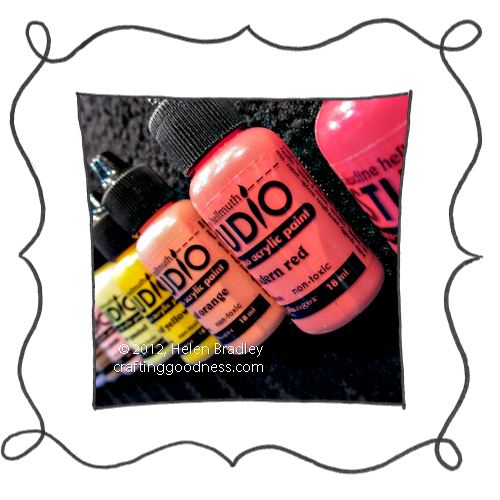 Related posts: